CEO Confidence hit all-time high in Q2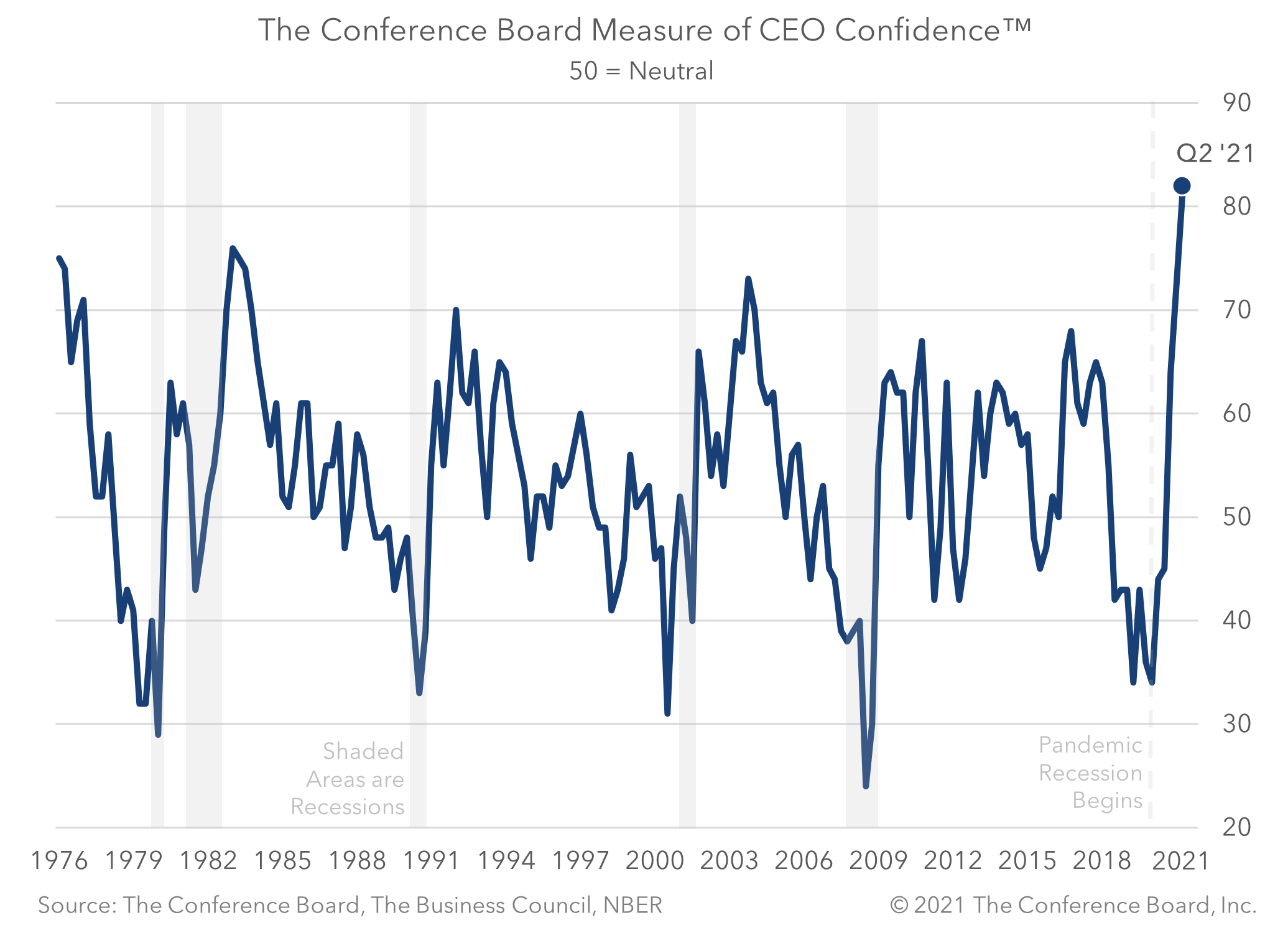 The Conference Board Measure of CEO Confidence™ in collaboration with The Business Council improved further in the second quarter of 2021, following a sharp increase in Q1. The measure now stands at 82, up from 73. This marks the highest level of CEO confidence recorded since the measure began in 1976. (A reading above 50 points reflects more positive than negative responses.)
This quarter's survey marks a remarkable turnaround from a year ago—when CEO confidence reached a nadir of 34 at the height of COVID-19's first wave," said Dana Peterson, Chief Economist of The Conference Board. "For CEOs, the challenge of navigating a once-in-a-century pandemic is receding, as the focus turns to hiring and investing to compete in an economy poised to see the fastest growth in decades over the months ahead."
For more information about The Conference Board Measure of CEO Confidence™ please visit our website (link).
This publication is exclusive to members of The Conference Board.
For information about membership click here.
PRESS RELEASES & iN THE NEWS
Our Experts
Thought leaders who provide trusted insights for navigating companies and the economy though COVID-19.