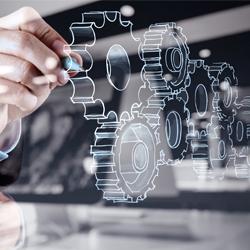 HR M&A Lab
28 - 29 November, 2017
The Conference Board
New York, NY
28 - 29 November, 2017
About the Conference/Seminar
At this two day interactive seminar seasoned, serial acquirers who have a long track record of M&A success will deliver practical ideas on how to build your HR M&A capability and preparedness
Be ready to:
Build your HR integration capability and processes to respond to a variety of deal types
Conduct HR M&A due diligence: Get in front of the crucial people issues that drive M&A success
Balance the key talent risks and opportunities that can make the difference between success and failure
Leverage diagnostic tools to assess and bridge culture gaps
Learn to conduct a thorough talent assessment to select the right people for the right roles
Engage and retain the critical talent who will help you capture the most value
Who Should Attend
We recommend this conference for executives who are involved in the following business areas:
Human Resources
HR M&A
Mergers & Acquisitions
Corporate Development
Joint Ventures
Strategic Alliances
Integration Strategy
Business Development
Three Things to Do Now
1. Explore our Insights
We are still working on the agenda. In the meantime, take a look at the agenda for our spring HR M&A Lab here.
2. Save the Date
Block off your calendar for the following dates: November 28-29 at The Conference Board Conference Center in NYC
3. Get Involved!

If you would like to get involved in this event, please contact us.