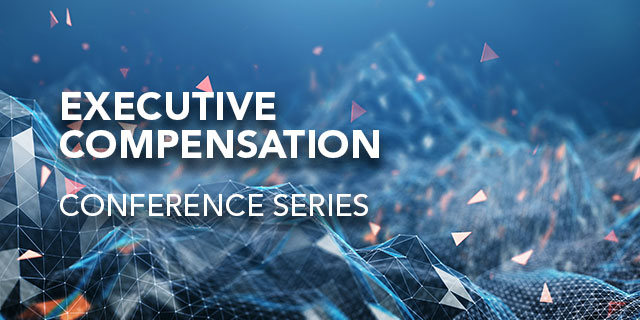 AUGUST 05 - NOVEMBER 12, 2020
VIRTUAL MEETING
July 08, 2020
(Noon - 1:30 pm)

Executive Compensation and the On-Going Coronavirus Pandemic: Implications for Compensation
In this series kickoff session, our panel of Total Rewards leaders and experts will discuss the executive compensation issues arising from the COVID-19 pandemic and related uncertainty. Join us to expand your thinking as they discuss the considerations and challenges of charting a path forward and the implications on executive compensation practices and governance.

Topics We Will Cover:
Executive compensation programs through uncertainty: the dynamics of incentive plans, metrics, assessing achievement, and other critical considerations.
Lessons learned from past crises as a foundation for action
Clarifying your approach to Executive compensation for 2020 and 2021
Practical matters: salary cuts, incentive issues, assessing achievement, disclosure, etc.)
CARES Act and other regulatory changes: compensation challenges and opportunities
Working with your compensation committee to plot a course forward
Moderator: Lisa Hunter, Program Director, Senior Fellow, The Conference Board
Speakers include:
Ani Huang, President, Center for Executive Compensation
Arthur Kohn, Partner, Cleary Gottlieb
Bonnie Kelly VP, Total Rewards & OE, Sealed Air
Steve Stevenson, VP Total Rewards, Otis Elevator Company
Earn Recertification Credits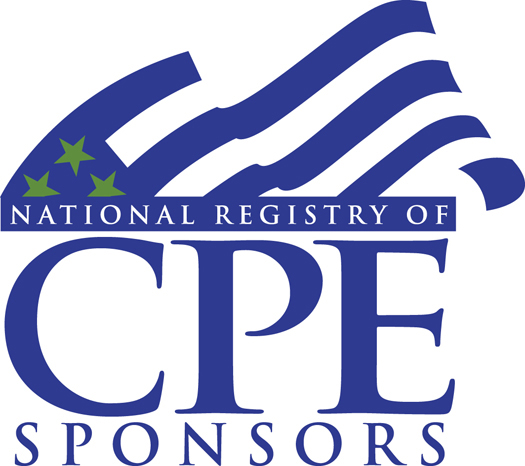 Earn up to 1.5 CPE credits
Personnel/Human Resources
Requirements: Attendees must be logged on for a minimum of 50 minutes, participate in all interactive polls, and request credits via the on-screen form. Delivery Method: Group-Internet Based; Program Level: Intermediate, Prerequisites: Bachelor's degree or higher, Advanced Preparation: None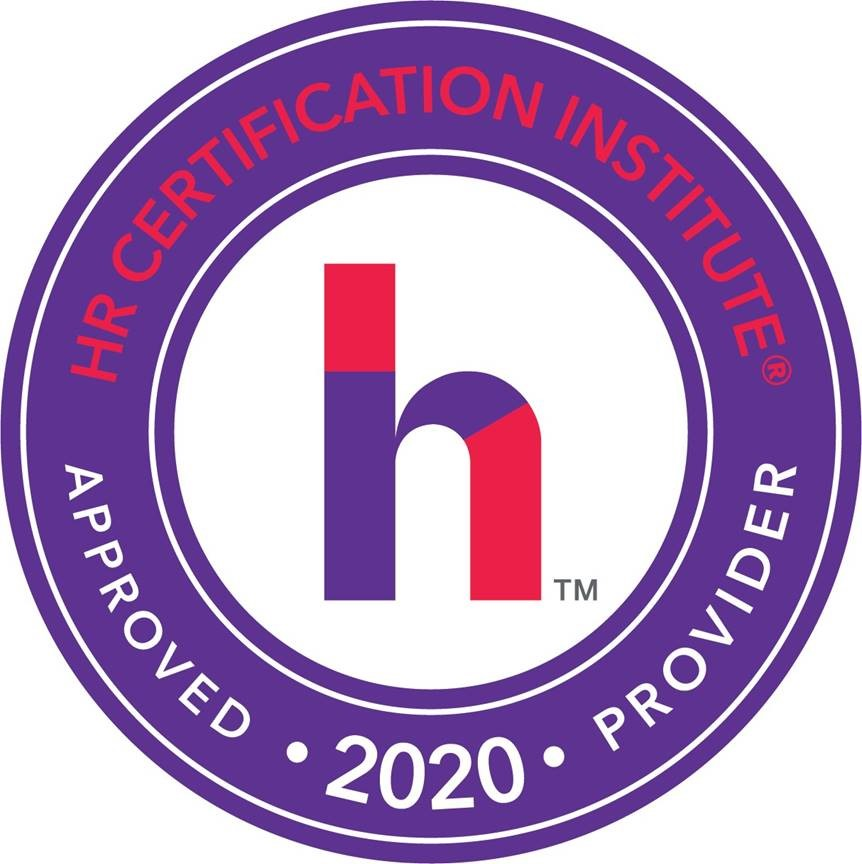 This program has been approved for 1.5 (HR (General)) recertification credit hours toward aPHR, PHR, SPHR, PHRca, GPHR, PHRi, and SPHRi recertification through the HR Certification Institute (HRCI). Requirements: Must attend full 90 minutes to receive credit. For more information about certification or recertification, please visit the HR Certification Institute website at www.hrci.org.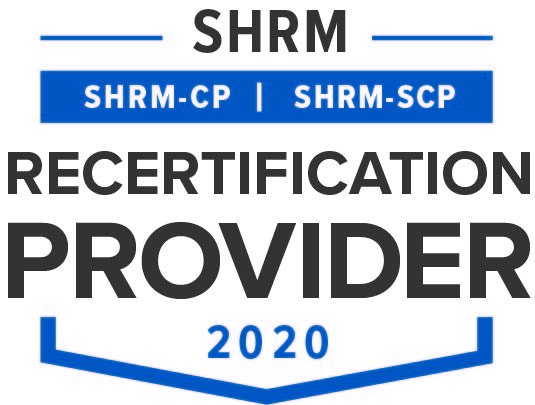 This program has been pre-approved for 1.5 PDCs for the SHRM-CP or SHRM-SCP. Requirements: Must attend full 90 minutes to receive credit.For more information about certification or recertification, please visit www.shrmcertification.org.
Two Options for Registering
Option #1: Register for the entire live Virtual Conference Series and receive a $100 discount!
Option #2: Register for each live individual session separately.
August 05 - November 12, 2020
About the Virtual Conference Series
We are reimagining the 2020 Executive Compensation Conference, transforming it from an in-person event in late October to a virtual series beginning July 8th and wrapping Nov. 12th. We are excited about the flexibility this format provides; it allows us to examine top of mind topics as they emerge and revisit later as appropriate.
The sessions offer the opportunity to engage in discussion on assessing pay/performance relationships, balancing external expectations of good governance, investor expectations, and concerns with sound business strategy in these turbulent times.
Our presenters will share insights on what they are doing to navigate the myriad of challenges presented by the Coronavirus crisis and how to move forward in these very uncertain times. The series will address trends; lessons from past crises; examples of executive compensation strategy, design and management; the voices of the Comp Committee and Investors; emerging topics in governance and the role of the corporation; and other topics that were already on the docket when Covid-19 and the ensuing financial crises hit.
Part 1: Coronavirus and Executive Compensation: Implications for Compensation and Benefits Programs (On Demand)
Upcoming Series Schedule:
Date
Preliminary Topics

Part 2
Aug. 5, 2020
Multiple sessions
Noon – 3:30pm EST

• Re-considering / Re-envisioning Executive Pay
• Shareholder Issues and Insights
• Practical Matters: Reconsidering Legacy Policies and Practices
• Balancing Short-term and Long-Term Issues
• Communication and Building Trust with Constituents
• AI in Executive Compensation: Challenges and Opportunities
• ESG/Corporate Purpose Focus
• TCB Insight on Pay Reductions and Covid-19 Governance Survey findings and implications

Part 3
Oct. 7, 2020
Multiple Sessions
Noon - 3:30pm EST

• Trends in Annual and Long-Term Incentive Plans – New Developments
• Long Term Incentive in Times of Change
• Big decisions for 2020-2021: Planning for Year-End
• Use of Discretion, New Metrics
• Practical Matters: Taxes, Reporting and Disclosure
• TCB CEO/ Exec Comp report Key Findings

Part 4
Nov. 12, 2020
Noon - 3:30pm EST

• Big Decisions for 2020-2021: Plotting the Path Forward
• Executive Compensation: Post-Election 2020
• Practical Matters: Retention and Engagement
Benefits of Attending
EXPERTISE: This series brings together experts across disciplines—legal, executive compensation, policy, and governance—to provide insights for a path forward.
PERSPECTIVE: With economies gradually reopening, the series will address evolving issues with deep experience and perspective, including lessons learned from past crises.
POV: The series integrates knowledge from The Conference Board's ESG and Human Capital Centers, outside experts, and outside voices.
Who Should Attend
This series is designed specifically for the following leadership roles:
Members of Board Compensation Committees
Chief Human Resource Officer
Vice Presidents and Directors, Total Rewards
Vice Presidents and Directors – Executive Compensation, Compensation and Benefits
Mid-senior level Executive Compensation professionals
Two Options for Registering
Option #1: Register for the entire Virtual Conference Series and receive a $100 discount!
Option #2: Register for each individual session separately.
Ani Huang, President, Center On Executive Compensation
Lisa Hunter, Program Director, Senior Fellow, The Conference Board
Bonnie Kelly, VP, Total Rewards & OE, Sealed Air Corporation
Arthur Kohn, Partner, Cleary Gottlieb Steen & Hamilton LLP
Steve Stevenson, VP Total Rewards, Otis Elevator Company