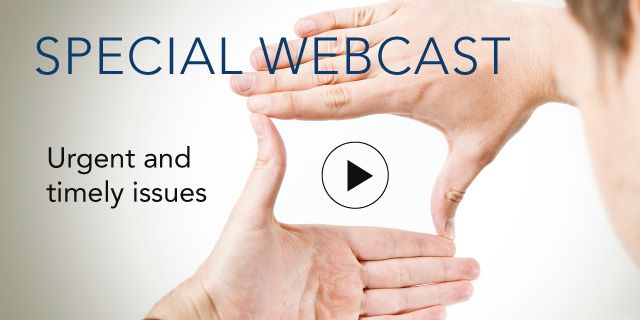 Is Your Occupation or Industry at a High Risk for Labor Shortages? (US)

07 October, 2014 | (01 hr)
Sign In to access this Webcast
Labor shortages are looming and corporate profits are likely to be squeezed by both rising labor costs and modest revenue growth as a result. Will you be impacted? The Conference Board has created a pioneering new index that pinpoints which industries and occupations are most at risk from among 464 occupations in 266 industries.
We find that most thought leaders do not sufficiently emphasize what a significant effect the impending workforce crunch could have on your company's bottom line. Join us as we discuss not just the when and where of labor shortages, but the implications and how you can be best prepared.
All registrants will receive a complimentary copy of the report, From Not Enough Jobs to Not Enough Workers: What Retiring Baby Boomers and the Coming Labor Shortage Mean for Your Company. For more resources on this topic, please visit: https://www.conference-board.org/laborshortages/
Who Should Attend: This webcast is for the second chapter of The Conference Board KBI report, Declining Unemployment and Evolving Talent Shortages. Our target audience is C-suite executives and their teams as we discuss which occupations and industries are at the highest risk of labor shortages in the US so as to encourage active planning to mitigate risk associated with these shortages.
Speakers
Bart van Ark
Senior Advisor
The Conference Board

Bart van Ark is a Senior Advisor of the Economy, Strategy and Finance (ESF) Center at The Conference Board. From 2008 until September 2020 he was Chief Economist and Head ...Full Bio

Gad Levanon, PhD (Moderator)
Vice President, Labor Markets
The Conference Board

Gad Levanon is Vice President, Labor Markets for The Conference Board, where he oversees the labor market, US forecasting, and Help Wanted OnLine© programs. His research focuses on trends in US and global labor markets, the US economy, and forecasting using economic ind...Full Bio