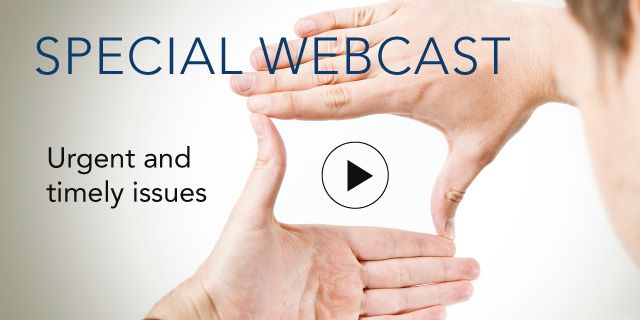 Risk Management in the Digital Age

21 September, 2017 | (01 hr)
Sign In to access this Webcast
Procurement risks may have an impact on business continuity, financial results, quality, flexibility, innovation, and reputation. Advanced process automation enabled by smart machines will make legal and regulatory compliance as well as risk management less dependent on the skills and awareness of individual employees. This webcast will look at the effect of digital opportunities in specific risk areas.
Key takeaways:
Which digital solutions are important for risk management
A Digital opportunity map for procurement risks
Capabilities of digital technology for risk management
Click here to download our new report, Procurement at the Crossroads. Procurement practitioners, members of The Conference Board Procurement Leadership Council, have analyzed the current and emerging technologies while exploring the implications for procurement within the sphere of risk management.
Speakers
Jan Severin
Head of Procurement, Risk Management
Royal Philips

Jan Severin is Senior Director and has been heading the procurement risk management function in Royal Philips for the past five years. Before this he managed a global procurement market intelligence team which was primarily based in Asia. He is based in Eindhoven, Netherlands and spent 4 years in...Full Bio

Dr. Uwe G. Schulte (Moderator)
Leader, Global Sustainability Centre and Program Director
The Conference Board

Dr. Uwe G. Schulte is Leader, Global Sustainability Centre, and Program Director for the European Sustainability Council at The Conference Board.

Schulte was executive director of the INSEAD Social Innovation Centre and spent most of his professional career at Unilever. In his final role,...Full Bio