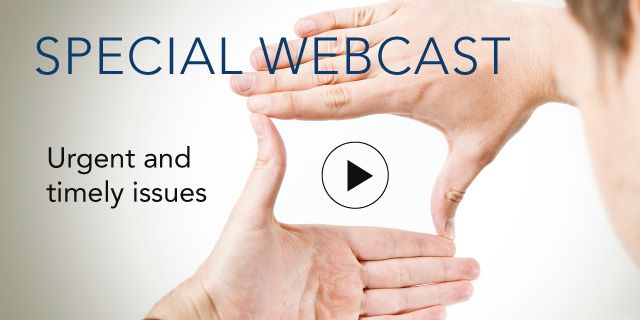 Mature Workers: A Solution To Europe's Changing Demographics
Insights from a new Conference Board report on how companies should plan for Europe's shrinking and aging workforce
20 June, 2017 | (01 hr)
Sign In to access this Webcast
The aging of Europe's workforce is a fact; so too is the inexorable shrinking of the European working age population. As a result of demographic change and governments' policies to postpone retirement age, mature workers are becoming a larger and larger portion of the labor force.
Conference Board research suggests, however, that only a small number of companies are responding to this change with tailored age management policies. Join us to discuss with the authors of this research how businesses can optimize the expertise of their mature workers.
Key Learnings:
HR policies necessary to ensure that the 55+ are fully leveraged, to the benefit of these individuals and their organizations.
New perspectives on how mature workers can be a solution to talent shortages.
3 pillars to maximize the contribution of mature workers.
Speakers
Chris Hill
Head of Commercial Underwriting Quality & Transformation
Aviva

Chris has worked with Aviva for 34 years – his current role is Head of Underwriting Quality & Transformation for Commercial Lines in UK Insurance. As part of this role he has responsibility for identifying the required technical underwriting capability needed for the Commercial bu...Full Bio

Marion Devine
Senior Human Capital Researcher, Europe
The Conference Board

Marion Devine is Senior Researcher in Human Capital for Europe, based in TCB's Brussels office. Marion brings a European perspective to TCB's HC work and contributes across a broad spectrum of HC topics in support of the various HC Centers.

Marion brings a wealth of expe...Full Bio

Ilaria Maselli (Moderator)
Senior Economist
The Conference Board

Ilaria Maselli has been the senior economist for Europe at The Conference Board since March 2016. Maselli monitors the monthly business cycle of the European economy and contributes analysis to The Conference Board Global Economic Outlook. She also contributes to in-dept...Full Bio