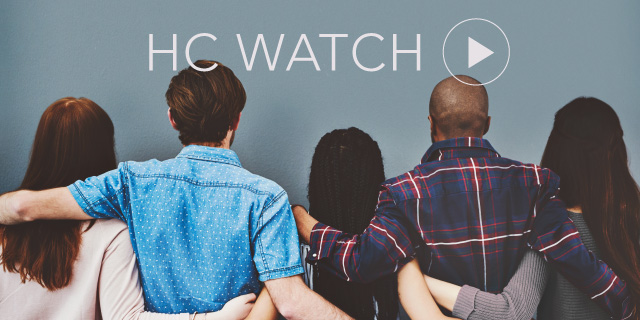 Immigration Policy that Works

20 September, 2017 | (01 hr)
Sign In to access this Webcast
The past 30 years of US immigration policy has imposed extraordinary hardship on human capital professionals. Higher levels of immigration would have done much to alleviate their struggles finding hard to come by talent.
The Committee for Economic Development's recently released immigration policy brief, Immigration Policy That Works, proposes a set of reforms that more closely align the criteria for admitting new immigrants with the future talent requirements of firms. Panelists will discuss the current role of foreign-born workers in the US labor force and offer a series of immigration policy proposals that will help businesses access the talent they need in the places they operate.
Learn how current policy constrains HR's opportunity to use foreign-born workers and how HR professionals can play a powerful role in shaping future US immigration policy.
Who Should Attend: Human capital professionals experiencing critical talent shortages and legal officers and government relations specialists who want to learn more about the link between immigration policy and labor market outcomes.
Speakers
Brian Schaitkin
Former Senior Economist
The Conference Board

Brian Schaitkin is a former Senior Economist in U.S. Economic Outlook & Labor Markets at The Conference Board. He is part of a team working to expand The Conference Board's previous work on labor shortages. In addition, he will be leading efforts to expand coverage of regional economies...Full Bio

Kareem El-Assal
Senior Research Associate & Manager, Immigration
The Conference Board of Canada

Kareem manages The Conference Board of Canada's immigration research and annual Canadian Immigration Summit. His research covers various areas including permanent resident selection, settlement and integration, temporary foreign worker programs, refugees, international students, intergovernmental...Full Bio

Gad Levanon, PhD (Moderator)
Vice President, Labor Markets
The Conference Board

Gad Levanon is Vice President, Labor Markets for The Conference Board, where he oversees the labor market, US forecasting, and Help Wanted OnLine© programs. His research focuses on trends in US and global labor markets, the US economy, and forecasting using economic ind...Full Bio