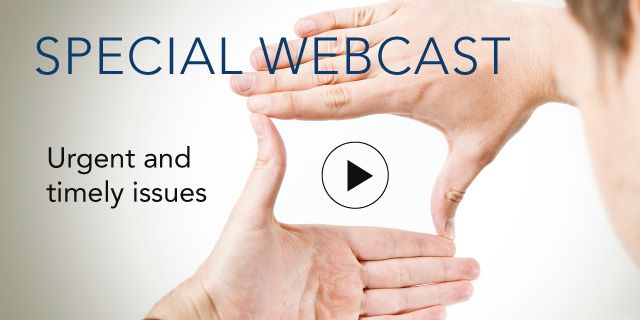 The Conference Board Global Economic Outlook 2016 – Europe Focus

17 November, 2015 | (01 hr)
Sign In to access this Webcast
Please join us in a conversation with Dr. Hans Wijers, Chairman of the Supervisory Board of Heineken N.V. as we discuss the business implications of slowing growth and weaker globalization and provide insight into what strategies to follow to become a winner, even if the business environment doesn't always help. This webcast will focus specifically on the European economies' growth performance within the global context in the short, medium and long term.
Key learnings
What is the economic outlook for the world and European economies in 2016, 2016-2020 and 2021-2025?
How do slow global growth and slowing globalization interact to create challenges and opportunities for global businesses?
What are the upsides for faster growth, and what are the constraints to realising opportunities?
Speakers
Hans Wijers
Former CEO and Member of the Executive Board
AkzoNobel

Hans Wijers was member of the Executive Board and CEO of AkzoNobel from 2002 until 2012. Between 1994 and 1998 he served as Minister of Economic Affairs of the Netherlands. From 1999-2002 he was chairman of the Dutch office and senior partner of the Boston Consulting Group. Currently Wijers is ch...Full Bio

Bart van Ark (Moderator)
Senior Advisor
The Conference Board

Bart van Ark is a Senior Advisor of the Economy, Strategy and Finance (ESF) Center at The Conference Board. From 2008 until September 2020 he was Chief Economist and Head ...Full Bio