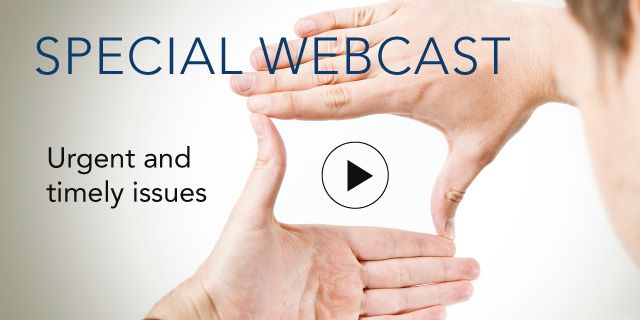 Green Products and Services in Finance: Insights from Allianz

24 November, 2015 | (01 hr)
Sign In to access this Webcast
What role do financial companies play in driving growth of sustainable products and services? This webcast presents insights from Allianz, which offers a Green Solutions portfolio of 156 financial products and services that generated about €1.3 billion in revenue in 2014. Allianz is also one of the world's largest investors in wind and solar energy projects, with total direct investments in renewable energy exceeding €2.0 billion in 2014. We will discuss the company's sustainability strategy, evolution of the Green Solutions portfolio, and successes and challenges associated with renewable energy investments.
Key Learnings:
How can financial services companies drive revenue growth from sustainability?
What are some of the leading examples of sustainable products and services in the financial sector?
What are the challenges and benefits associated with financing sustainability?
Speakers
James Wallace
Environmental, Social and Governance Office
Allianz

James Wallace is the insurance and Green Solutions lead for the Allianz Environmental, Social and Governance Office. He has developed the Allianz approach to screening transactions for ESG risks, leads the Group assessment of sensitive business and the Green Solutions program covering 1.6 billion...Full Bio

Thomas Singer (Moderator)
Principal Researcher
The Conference Board

Thomas Singer is a principal researcher in the ESG Center at The Conference Board. His research focuses on corporate social responsibility and sustainability issues. Singer is the author of numerous publications, including Total Impact Valuation: Overview of Current Pra...Full Bio