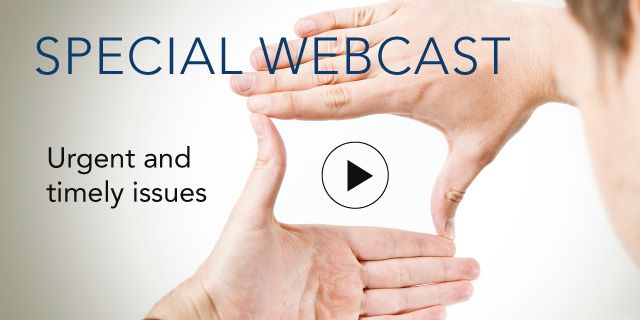 Book Discussion: Using Experience to Develop Leadership Talent

23 June, 2015 | (01 hr)
Sign In to access this Webcast
Research conclusively shows that effective leaders continue to learn, grow, and change throughout their careers and that a significant part of this development occurs through on-the-job experiences.
Describing challenges and practices in multinational companies around the world, authors will discuss their book, which offers readers real-world strategies, best practices, lessons learned, and global perspectives on how organizations effectively use experience to develop talent.
Plus, watch this webcast and learn how you can receive 30% off a future purchase of this spotlighted book!
Who Should Attend: Human capital practitioners involved in talent management and leadership development.
Speakers
Cindy McCauley
Senior Fellow, Research and Innovation
Center for Creative Leadership

Cindy McCauley is a Senior Fellow in Research and Innovation at the Center for Creative Leadership (CCL). She designs and manages R&D projects, coaches action learning teams, writes for multiple audiences, and is a frequent speaker at professional conferences. As a result of her research and ...Full Bio

Morgan McCall
Professor of Management and Organization in the Marshall School of Business
University of Southern California

Morgan McCall is a Professor of Management and Organization in the Marshall School of Business at the University of Southern California. His research on the development and derailment of executives has appeared in numerous articles and books, including the trilogy The Lessons of Experien...Full Bio

Kerry Bunker, Ph.D. (Moderator)
Senior Fellow, Human Capital
The Conference Board

Kerry Bunker is a Senior Fellow, Human Capital at The Conference Board. In this role, Kerry supports the Human Capital practice which includes The Conference Board Human Capital Exchange™, research, conferences, webcasts and programs in a broad spectrum of hum...Full Bio