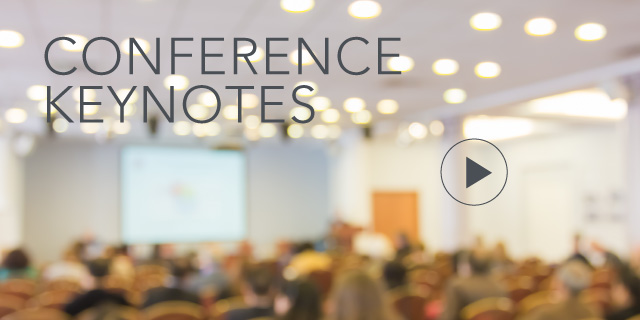 From the 2012 Leadership Development Conference

19 July, 2012 | (01 hr)
Sign In to access this Webcast
This webcast reprises our highly rated keynote presentation from our recent Leadership Development Conference.
External forces will reshape the attributes and actions of leaders around the globe. Leaders face the challenge of responding to these forces while defining the future. A social scientist and ten-year forecaster, our keynote speaker from our recent Leadership Development Conference will:
Summarize the external future forces that will be most important
Define the skills that leaders will need to thrive in the next decade i.e., dilemma flipping, smart mob organizing, common creating reciprocity-based innovation
Discuss how the most important future leadership skills can be developed and applied
Audience: If you are a human resources leader, leadership development professional, or someone responsible for executive coaching, employee engagement, succession planning or talent acquisition, participating in this webcast will help you address your most pressing leadership development issues.
Speakers
Dr. Bob Johansen
Distinguished Fellow, Institute for the Future
Author, Leaders Make the Future: Ten New Leadership Skills for an Uncertain World

Bob Johansen is a master ten-year forecaster who has outlived his forecasts more than three times over. As Distinguished Fellow at the Institute for the Future, a leading independent nonprofit futures research group based in Silicon Valley, he brings his extensive experience to interact with top ...Full Bio

Meg Gottemoeller (Moderator)
Senior Fellow, Human Capital
The Conference Board

Meg Gottemoeller is a Senior Fellow, Human Capital at The Conference Board. In this role, Meg supports the Human Capital Practice which includes The Conference Board Human Capital Exchange™, research, conferences, webcasts and programs in a broad spectrum of h...Full Bio