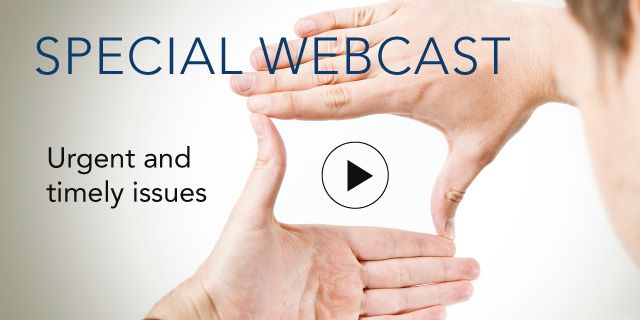 Book Discussion: Chief HR Officers

23 March, 2012 | (01 hr)
Sign In to access this Webcast
Chief HR Officers: Defining the New Role of Human Resources Leaders
To view the on demand recording of this webcast, please make sure to login to our website by using the sign in button on the right hand side of this page. You can also use this button to create a free account, which will grant you access to our entire book discussion series!
Join us for our next Human Capital Exchange Book Discussion where we will feature an important new book for HR Leaders. The CHRO role has become one of the most important roles on the executive leadership team. Human Resources has been elevated to the C-Suite and with that increase in status has come increased pressure to perform. For that reason, a number of Fellows from the National Academy of Human Resources (NAHR) have collaborated on a book that offers the most current thinking on the evolving role of the CHRO. Today's HR leaders must adapt to and address the demands of an increasingly diverse and demanding workforce, globalization, stricter regulatory requirements, increased accountability to the CEO and board of directors, and the complexity of leading the HR function with often limited resources.
This promises to be a high-octane discussion featuring several collaborators on the book. The Webinar will feature Conference Board Sr. Fellow and NAHR Fellow, Libby Sartain, and Patrick M. Wright, Ph.d., the William J. Conaty GE Professor of Strategic Human Resources in the School of ILR at Cornell University and NAHR Fellow.
Audience: Human Capital professionals charged with strategic workforce planning, workforce readiness, diversity & inclusion, talent management, strategic human resources, employee engagement, leadership development or human capital analytics
Speakers
Rebecca L. Ray, PhD
Executive Vice President, Human Capital
The Conference Board

Rebecca Ray is the Executive Vice President, Human Capital, at The Conference Board. She leads the US Human Capital Center and is responsible for member engagement and retention as well as the overall quality and continuing integration of all research and offerings across the human capital spectr...Full Bio

Libby Sartain, SPHR, CCP
Senior Fellow, Human Capital
The Conference Board

Libby Sartain is a Senior Fellow, Human Capital at The Conference Board. In this role, Sartain supports the Human Capital Practice which includes The Conference Board Human Capital Exchange™, research, conferences, webcasts and programs in a broad spectrum of human...Full Bio

Patrick Wright, Ph.D. (Moderator)
The William J. Conaty GE Professor of Strategic Human Resources in the School of ILR
Cornell University
NAHR Fellow

Patrick Wright, PH.D. is the William J. Conaty GE Professor of Strategic Human Resources in the ILR School (Industrial and Labor Relations) at Cornell University.

Professor Wright teaches, conducts research, and consults in the area of Strategic Human Resource Managem...Full Bio