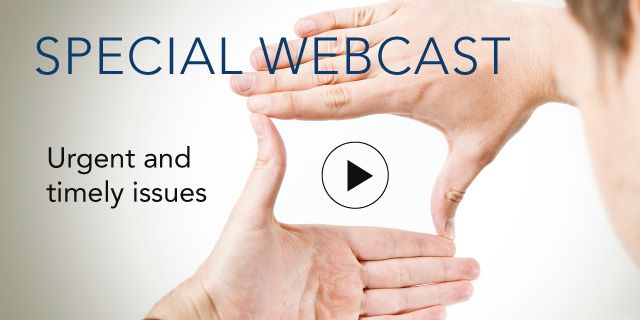 Arts and Culture – Integral to Success in Global Markets

21 April, 2011 | (01 hr)
Sign In to access this Webcast
Building global markets is key for most businesses. Often connecting with new markets, new employee bases and new customers requires finding a way to relate in creative ways beyond the usual business approaches. Supporting and celebrating the arts in these markets is a sometimes-neglected way to build a powerful presence and engage with multiple stakeholders quickly and effectively.
This webcast will discuss:
How the arts can bridge cultural differences encountered by the business community.
How investments in the arts can help companies expand their markets because of reputational enhancement and community engagement.
How bringing arts into the workplace can do more than beautify your space.
Join guests Allen Blevins, Arts & Heritage Program Director, Bank of America and Angel Ysaguirre, Director of Global Community Investing, Boeing, as they discuss ways to incorporate arts programs into global marketing and branding, local community involvement and employee engagement efforts.
Audience:
Corporate foundation executives responsible for global giving, public affairs executives responsible for community affairs in new global markets, executives responsible for global grantmaking, and senior executives responsible for global market development and engagement
Speakers
Allen Blevins
Director of Global Art and Heritage Programs, Senior Vice President, Global Social Responsibility
Bank of America

Allen Blevin's global responsibilities at Bank of America include:

Signature Arts & Culture sponsorships, special programs and philanthropy.
Management of the Bank of America Art Collection, one of the largest corporate collections.
Bank of America His...Full Bio

Angel Ysaguirre
Director of Global Community Investing
Boeing

Angel Ysaguirre manages Boeing's grantmaking program. He was a program officer at the McCormick Tribune Foundation from 1996 to 1999 and managed the Foundation's grants in homelessness, youth development, and employment programs and co-authored "A Guide to Funding Youth Developm...Full Bio

Mary Wright (Moderator)
Director, Workforce Readiness
The Conference Board

Mary Wright is director of The Conference Board Workforce Readiness Initiative and program director for the Business and Education Council. Her work focuses on how business engages in preparing the twenty-first-century workforce, including how to improve employment prospects for people with disab...Full Bio