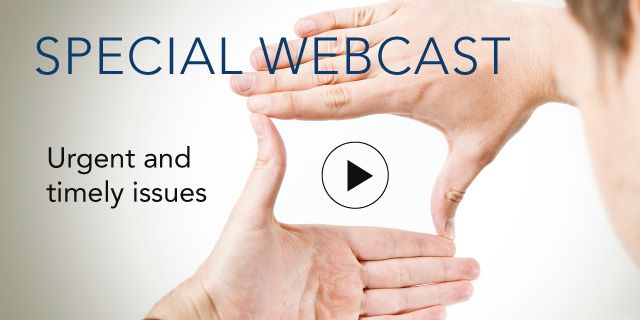 Green Jobs: What are They? Where are They?

03 March, 2011 | (30 min)
Sign In to access this Webcast
The concept of "Green Jobs" as a key element of job growth and sustainable economic recovery is a subject of great interest to policy makers at the federal and state level. What exactly qualifies as a "green job", where are these jobs located, and what skills are necessary to qualify workers to hold them? Using extensive data from The Conference Board's Help Wanted Online and other data at the state and local level, this webcast will focus on what we know about green jobs and how government and business can begin to shape this emerging sector for real growth.
Hear from state leaders in California and Michigan about what they are doing to help companies and workers take advantage of green job opportunities.
This webcast will address:
Green jobs: Saving energy and creating energy
The state of green jobs across the nation
Retooling workers for green jobs; what do we need to do?
Audience:
This webcast is designed for policymakers at the Federal, state and local level who are concerned with defining and developing green jobs, educators who are focused on training related to green jobs, and executives responsible for developing and/or implementing the company's human capital strategies.
Speakers
Michael Mandel
Chief Economic Strategist
Progressive Policy Institute

Dr. Michael Mandel is chief economic strategist at the Progressive Policy Institute in Washington, where he supervises PPI's research and policy work across a wide range of topics, including the data-driven economy, the impact of regulation on innovation, and policies to improve production,...Full Bio

Cynthia Solorio
Occupational Research Group Manager, Labor Market Information Division
State of California EDD

Cynthia Solorio started with EDD in the Unemployment Insurance (UI) Program. Later, she transferred to EDD's Central Office responsible for UI policy, procedure, and legislative analysis. She worked in Workforce Services and Tax Branch before joining EDD's Labor Market Information Div...Full Bio

Richard H. Waclawek
Director, Labor Market Information and Strategic Initiatives
State of Michigan

Richard Waclawek is Director of Labor Market Informatin and Strategic Initiatives, the bureau that provides data on occupational wages, job outlooks, industry forecasts and employment statistics for the state of Michigan. Rick has extensive experience in the global automotive industry, most recen...Full Bio

June Shelp (Moderator)
Vice President, The Conference Board Help Wanted OnLine®

June Shelp is a vice president at The Conference Board. She developed and manages The Conference Board Help Wanted OnLine® (HWOL) data series, which is the only nationally recognized economic data series published monthly on labor demand. The HWOL labor demand series...Full Bio