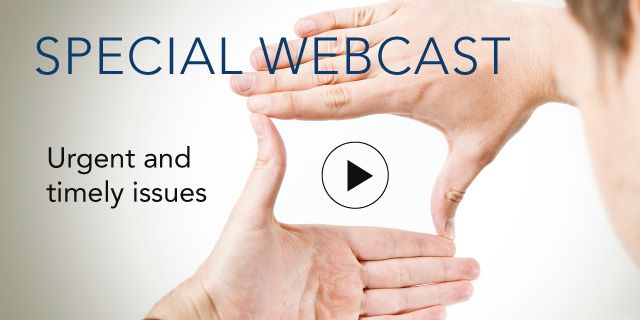 Insights from Merck on Predictive Analytics

05 June, 2018 | (01 hr)
Sign In to access this Webcast
How is predictive analytics being used to enhance business and strategic workforce decisions? What do current technology developments offer in terms of enhancing the beneficial application of predictive analytics for human capital decisions? Anna Lena, Manager, People Analytics Consultancy & Organization Development at Merck, will take us through several insights Merck has generated via predictive analytics.
Key takeaways:
Recognizing the huge potential of predictive analytics
Which technology developments you should be considering
Case studies from Merck
Interested in more from this series? Listen to the Recording of Part I
Danfoss's approach to continuous employee feedback
...and already sign up for Part III.
EY and the "Monte Carlo" Method - assessing the business risk for making better workforce decisions.
Speakers
Anna Lena Fritzsche
Manager People Analytics Consultancy & Organization Development
Merck Group

As an Organization Development & People Analytics manager, Anna Lena provides consulting expertise to HR and business leaders at Merck - a leader in science in technology, headquartered in Germany, with more than 53.000 employees in 67 countries. Prior to that, she was driving the te...Full Bio

Leandra Griep
Organizational Development & People Analytics Specialist
Merck Group

Leandra is a People Analytics & Insights Generation Expert at Merck focusing on the constant evolution of the People Analytics operating model after driving the implementation to make the technology available to more than 4.000 managers and HR at Merck. On top, she is in charge of the Global ...Full Bio

Klaas Toes (Moderator)
Council Director, Human Capital Analytics Council
The Conference Board

Klaas Toes is program director for the Human Capital Analytics Council at The Conference Board. He also led its former Big Data Working Group.

Toes is the founder and CEO of the ROI Institute Europe. He has spent more than 30 years helping companies and governments implement their huma...Full Bio