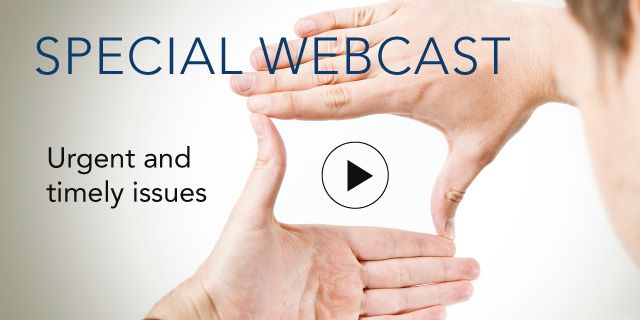 Demystifying Europe's increasingly tough privacy laws

11 October, 2017 | (01 hr)
Sign In to access this Webcast
Europe's already tough data protection laws are about to get much tougher. The EU's GDPR addresses the rapid technological changes that have occurred since the prior framework. Globalization and increasing reliance on connected technologies increase cross-border data flows. Companies need to act now to meet key provisions on the law and deal with inconsistent implementation in different member states.
Join us for this webcast as our guest speaker explains a number of key issues that organizations should consider before enforcement of the new European Union regulations on data protection in May 2018.
Key learnings:
Why does this topic matter to your organization?
What are the impending key changes?
What are some of the actions your organization can take to prepare?
Speakers
Tim Hickman
Associate
White & Case

Tim advises on all aspects of UK and EU privacy and data protection law, from general compliance issues (such as implementing privacy policies and consent forms) to more specialized issues (such as managing data breaches, structuring cross-border data transfers, and complying with the 'right to b...Full Bio

Stephen McCartney
EU Director of Privacy
Pearson

Stephen has been working in privacy and data protection for over 17 years, as an adviser to the public, in house roles in the NHS, Google and Royal Mail Group, and for the UK and European data protection regulators. He now works for Pearson PLC

...Full Bio

Andrew Tank (Moderator)
Executive Director, Business Development, Europe, Middle East and Africa

Andrew Tank is responsible for The Conference Board's membership in Europe, the Middle East and Africa. Associate Members receive on-going research in the fields of productivity, corporate governance and organizational effectiveness, information services and access to exclusive peer g...Full Bio