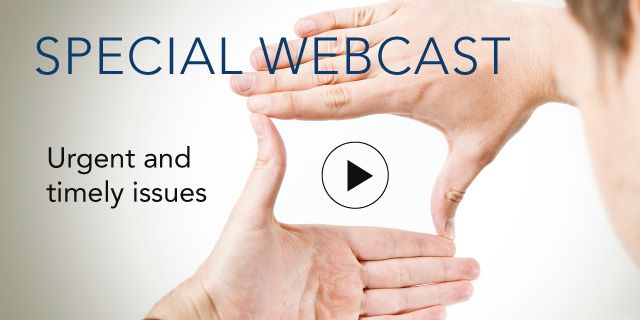 4 Phases of Women's Careers: Becoming Gender Bilingual

28 March, 2017 | (01 hr)
Sign In to access this Webcast
Once you realize your career just isn't that straight line it used to be (or that companies still pretend it needs to be), you can savor every decade of your life for its distinct advantages and imperatives. And it all becomes a lot easier. Whether you're in your 20s, 30s, 40s, or 50s, you'll find essential advice here for managing your career and understanding the different phases of life that still affect women more than men.
Join our guest author for a discussion of her newly released book, 4 Phases of Women's Careers, a simple, holistic, forehead-smacking career guide that boils it down to the essential.

Avivah will share the dual perspectives she has garnered from working with both CEOs and executive teams to build gender-"bilingual" organizations as well as her insights from decades coaching individual executives.
Speakers
Avivah Wittenberg-Cox
CEO
20-first gender consultancy

Avivah Wittenberg-Cox is CEO of 20-first, a leading international gender-balance consultancy. 20-first works with top management at some of the world's best-known companies to identify the business opportunities of gender balance and how to achieve them. She has written a number of best-sel...Full Bio

Anne Stevens (Moderator)
Council Director, Global Business Women Leaders; Advancing Women in Leadership; HR Executives Councils
The Conference Board
former VP People & Organisation
Rio Tinto Copper

Anne Stevens is Council Director for Global Business Women Leaders; Human Resource Executives and Global CHRO Councils.

She is a senior business leader, previously a global Vice President with Rio Tinto and before that a European Director with IBM. Anne has worked in mature markets s...Full Bio