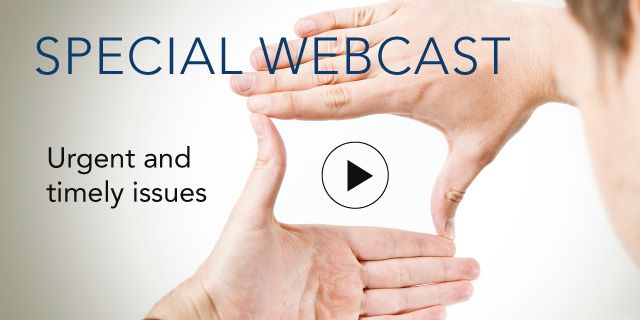 China: What Will the Year of the "Fire Rooster" Bring?

16 February, 2017 | (01 hr)
Sign In to access this Webcast
2017, the year of the "Fire Rooster" in the Chinese lunar calendar, will be nothing short of turbulent for China. Despite seemingly stable growth in 2016, China's economic fundamentals remain weak. Risks are mounting in many sectors in the economy, accompanying the country's structural transition. In addition, the new administration in the US and its possible radical shift in policy directions cast a heavy cloud on China's economic stability in 2017 and beyond.
How will all these factors affect businesses? Please tune in to this webcast to learn from our experts about the situation in China.
Practical Insights:
China's current growth stabilization masks many weaknesses and risks.
A credit cycle tightening is in the cards in 2017, and fiscal spending will be more constrained; both will weigh on economic and investment growth.
Consumption and services are driving and will be driving growth.
Possible new policy directions under the Trump administration cast a heavy cloud on China's economic stability in 2017 and beyond. Trade disruptions with the US will further depress investor confidence, add downward pressure to the Chinese currency, speed up capital flight, and potentially cause job losses in the manufacturing sector.
Who Should Attend: Business executives, analysts, and economists.
Earn 1 CPE credit
Economics
Requirements : Attendees must be logged on for the duration of the webcast, participate in all interactive polls, and request credits via the on-screen form. Delivery Method: Group-Internet Based Program Level: Intermediate, Prerequisites: Bachelor's degree or higher, Advanced Preparation: None
Speakers
Ethan Cramer-Flood
Senior Fellow, China Center for Economics and Business
The Conference Board

Ethan Cramer-Flood is a Senior Fellow of The Conference Board's China Center for Economics and Business. Based in New York City, he helps direct the Beijing-based China Center and supports The Conference Board's Asia-based operations in Hong Kong and Singapore. Cramer-Flood is r...Full Bio

Erik Lundh
Senior Economist
The Conference Board

Erik Lundh is a senior economist at The Conference Board. Based in New York, he is responsible for much of the organization's work on the US and Chinese economies. He also conducts research on geoeconomics, international trade, and global value chains. Lundh previously worked for Evercore I...Full Bio

Yuan Gao
Senior Economist, China Center for Economics and Business
The Conference Board

Yuan Gao is a senior economist at The Conference Board China Center for Economics and Business. He is responsible for much of the Center's research on China's economy and business environment and has done extensive research on the country's labor market, SOE sector, and provincial and...Full Bio

Jing Sima-Friedman (Moderator)
Senior Economist
The Conference Board

Jing Sima-Friedman is a senior economist at The Conference Board. She leads macroeconomic research projects on emerging markets, with a focus on structural changes, monetary policy, capital and financial market developments, and trade flows. She also produces ...Full Bio