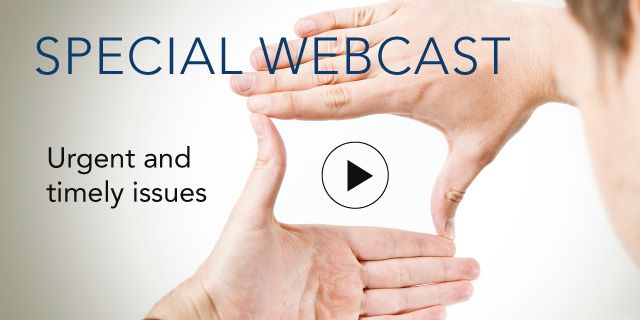 Book Discussion: The Confidence Myth: Why Women Undervalue Their Skills And How To Get Over It

05 October, 2015 | (01 hr)
Sign In to access this Webcast
Supported by in-depth interviews and survey responses from more than 500 women, Helene Lerner makes important observations about women and confidence — key among them that women need to shift their thinking about the role of confidence. Too many women feel they need to have additional skills in place and be more confident in their abilities before venturing out. Real confidence is moving forward when you think you can make a difference, even with shaky knees.

Lerner will offer viewers practical strategies for crushing the confidence myth and supporting their efforts to reach even bigger goals NOW.

Who should attend: HR practitioners involved in diversity and inclusion and women's leadership development issues, along with any professional seeking new career opportunities.
Speakers
Helene Lerner
CEO and Founder
Creative Expansions Inc.

Helene Lerner is the founder of WomenWorking.com. She is a prolific author, independent public television host, Emmy award-winning executive producer, and workplace consultant. She covers a wide array of issues, such as women and ...Full Bio

Toni Riccardi (Moderator)
Senior Fellow
The Conference Board

Toni Riccardi is an independent consultant and Senior Fellow at The Conference Board. She leads the Board's D&I New Leaders' Academy, a program she created to train new Chief Diversity Officers. The Conference Board is a global business membership and research organization. They p...Full Bio