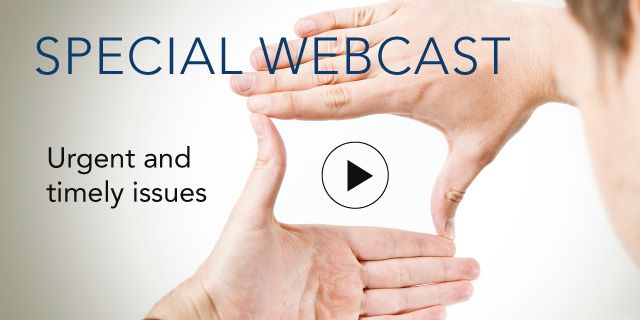 The Top 5 CEO Strategies for Achieving Operational Excellence

02 April, 2015 | (01 hr)
Sign In to access this Webcast
So what is keeping CEOs up at night? And what do they see as essential to creating a high-performing organization and driving profitability in the coming year? The Conference Board CEO Challenge® 2015 survey finds CEOs are focused on an array of issues, with operational excellence high on the list.
In this webcast, we will discuss the top five strategies that CEOs ranked to address the challenge of operational excellence:
Improve organizational agility
Seek better alignment between strategy, objectives and organizational capabilities
Raise employee engagement to drive productivity
Redesign business processes
Continual improvement (lean six sigma, etc.)
Join us and stay ahead of the curve.
All registrants will receive a complimentary copy of the report. For more resources on this topic, please visit: http://www.conference-board.org/ceo-challenge/
Who should attend: Senior executives in innovation, strategy, customer relationship, human capital and operations management positions
Speakers
Jeffrey Kemmerer
Vice President, Global Shared Services
The Hershey Company

Jeff Kemmerer is Vice President, Global Shared Services, for The Hershey Company. In this position, he is responsible for leading the development of a long-term strategic plan to leverage Hershey's global shared service capabilities.
The Shared Services organization is responsible for ...Full Bio

Philip Holt
Head of Partnership Development
Royal Philips

Philip Holt is currently responsible for the Global Partnership between the BPO (Business Process Outsourcing) Partner and Philips, in conjunction with the relationship across the Philips Businesses, working with the Heads of Finance and ensuring Operational Excellence. Was previously responsible...Full Bio

Bart van Ark (Moderator)
Senior Advisor
The Conference Board

Bart van Ark is a Senior Advisor of the Economy, Strategy and Finance (ESF) Center at The Conference Board. From 2008 until September 2020 he was Chief Economist and Head ...Full Bio