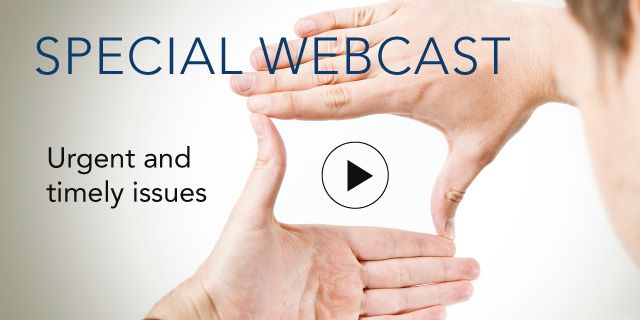 Evolving Skill Shortages in the U.S. Economy – Fact or Fiction?

18 July, 2013 | (01 hr)
Sign In to access this Webcast
Over the past couple of years, employers' concerns over emerging skill shortages have been on the rise. At the same time, as the unemployment rate is still well above normal, there are those who would argue that employers can continue to easily find qualified workers. Who is right?
In this webcast, we will try to answer this question by looking at trends in supply and demand for workers and skills by specific occupations and locations, and discuss how these trends are likely to develop in the future. We will also discuss the implications of these trends for employers.
Audience: This webcast will be relevent to Human Capital executives, as well as recruiting, compensation, strategic workforce planning, training and development professionals.
Speakers
Gad Levanon, PhD
Vice President, Labor Markets
The Conference Board

Gad Levanon is Vice President, Labor Markets for The Conference Board, where he oversees the labor market, US forecasting, and Help Wanted OnLine© programs. His research focuses on trends in US and global labor markets, the US economy, and forecasting using economic ind...Full Bio

Kathy Bostjancic (Moderator)
Director, U.S. Macro Investor Services
Oxford Economics

Kathy has extensive experience providing insightful global economic and financial market analysis and forecasts to institutional and retail investors and Fortune 500 business leaders and professionals. She has a deep understanding of U.S. monetary and fiscal policy and its impact on the economy a...Full Bio