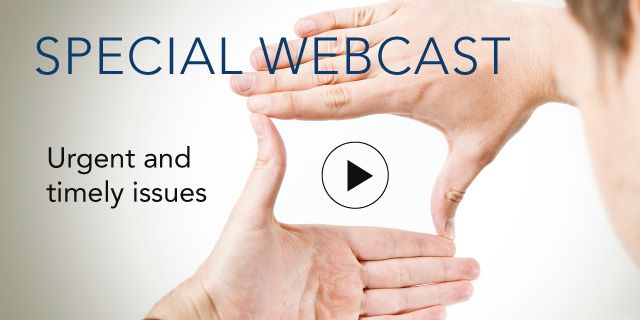 Retooling HR: Using Proven Business Tools to Make Better Decisions About Talent
Human Capital Exchange Book Discussion
06 April, 2012 | (01 hr)
Sign In to access this Webcast
To view the on demand recording of this webcast, please make sure to login to our website by using the sign in button on the right hand side of this page. You can also use this button to create a free account, which will grant you access to our entire book discussion series!
Join us for our next Human Capital Exchange Book Discussion, featuring guest speaker, John Boudreau. John is a USC Marshall School of Business professor and author of Retooling HR: Using Proven Business Tools to Make Better Decisions About Talent, in which he encourages human capital professionals to make better use of already existing business tools to address common issues surrounding human capital, such as talent acquisition, incentives, and leadership training.
Over the past few years, members of the profession have made significant advances in becoming valuable strategic partners. Yet, despite these efforts, many are still struggling to measure their real impact within a company. John will discuss how his new book helps address this challenge by advocating six powerful analytical tools already used by other business leaders which will help human capital practitioners create effective strategies and measurable solutions related to talent management.
Julian Kaufmann, Senior Fellow and former Senior Managing Director and Head of HR and Communications for AIG, will serve as the moderator. Join us for what promises to be a most enlightening discussion.
Audience: Human Capital professionals charged with strategic workforce planning, workforce readiness, diversity & inclusion, talent management, strategic human resources, employee engagement, leadership development or human capital analytics
Speakers
John W. Boudreau, Ph.D.
Professor and Research Director
USC Marshall School of Business

John W. Boudreau, Ph.D., Professor and Research Director at the University of Southern California's Marshall School of Business and Center for Effective Organizations, is recognized worldwide for breakthrough research on the bridge between superior human capital, talent and sustainable comp...Full Bio

Julian Kaufmann (Moderator)
Senior Fellow, Human Capital
The Conference Board

Julian Kaufmann is a Senior Fellow, Human Capital at The Conference Board. In this role, Kaufmann supports the Human Capital Practice which includes The Conference Board Human Capital Exchange™, research, conferences, webcasts and programs in a broad spectrum of hu...Full Bio