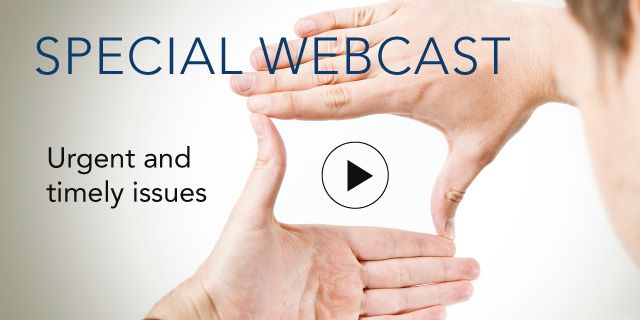 The Future Leader – Essentials for 2020 and Beyond

24 February, 2012 | (01 hr)
Sign In to access this Webcast
Today, as new generations begin to make their mark in the workplace, the notion of what a leader is, and needs to be, is being challenged. Our current leadership model is not sustainable. That means the notion of the leader as the person who knew everything, who made all the decisions, who was comfortable with command and control, trusted an inner circle—and could pride himself (or delude himself) into thinking he (or, rarely, she) was the smartest and best-informed person in the room. Transformed business models, faster information flows, stiffer competition, and changing worker and customer demographics mean leadership styles need to change, to be more collaborative. Now a leader is the person who sets the context, creates networks, and can facilitate decision making at all levels within an organization. If you are a leader today, be warned: what got you there may not necessarily keep you there.
Tomorrow's leaders need different skills and mindsets for a vastly different world. But leadership development looks too much in the rearview mirror. New forces are at work that challenges conventional notions of what a leader is, and needs to be. David Learmond will draw on The Conference Board's report on 'Go Where there be dragons' which sought international input from 100+ executives to define the global forces that are redefining the structure of leadership, and the essential skills and behaviors that will define an effective 21st century leader.
This webcast will discuss:
Forces that will affect Leadership Development for 2020 and Beyond
Why Business needs a leadership correction?
Key leadership behaviours for 2020
Who should attend
CEOs, HRDs, CLOs, those responsible for developing leadership programmes and all executives interested in making their personal leadership more effective.
Speakers
David Learmond
Senior Advisor and Senior Fellow, Human Capital and Program Director, Asia-Pacific Human Resources Council
The Conference Board

David Learmond is a senior advisor and senior fellow in human capital at The Conference Board. In these roles, he supports the human capital practice, which includes Human Capital Exchange™, research, conferences, webcasts, and other human capital programs.

Full Bio

Bert Colijn
Senior Economist, Europe
The Conference Board

Bert Colijn is a senior economist that focuses on the European market. He works on the European Commission FP7 project NEUJOBS, focusing on productivity and economic growth in Europe in 2025. Besides this, he works on developing European indicators and analysis of the European economies.

...Full Bio