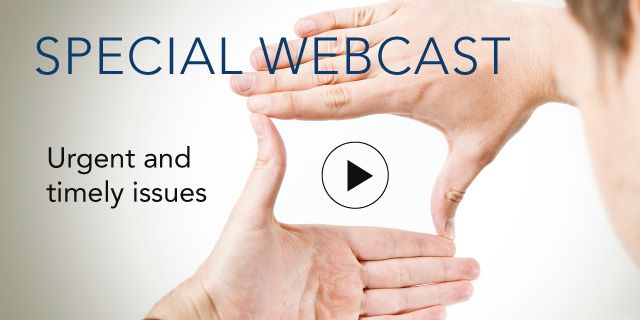 Business and Sustainability in China: How Real is the New Direction?

07 July, 2011 | (01 hr)
Sign In to access this Webcast
Despite rapidly increasing global business interest in the sustainability topic, very few measures or benchmarks currently exist regarding emerging norms for sustainable business practices in China, or the factors that define excellence in this new and critical functional area. To fill this important gap, this webcast will examine key findings from our research study: Business and Sustainability in China: Company Responses to a National Priority. With nearly 500 survey responses from Chinese and foreign companies in over 2,250 office or production sites across 30 Chinese provinces, this research represents one of the most comprehensive studies of corporate sustainability practices ever conducted in China.
This webcast is ideal for senior executives, corporate strategists, and CSR/sustainability practitioners looking for a detailed, practical evaluation of current corporate sustainability initiatives in China.
Among the things you'll learn at the webcast are:
The key factors driving and/or constraining broader corporate sustainability activities in China.
How mature are corporate sustainability strategies and programs, especially concerning resource allocation and reporting?
Which types of companies are executing more effective sustainability initiatives and why.
Current progress—or deficits—of environmental management practices in China, especially those of industrial enterprises
Key lessons on execution of corporate sustainability from companies currently operating in China.
Audience:
Executives in companies operating in China and globally who are interested in corporate programs and practices related to sustainability in China.
Speakers
Anke Schrader
Research Director, the China Center for Economics and Business
The Conference Board

Anke Schrader leads the research of The Conference Board China Center for Economics and Business on corporate citizenship, sustainability, and human capital. Her current research interests include corporate sustainability practices, measurement, and reporting; corporate ...Full Bio

Anna-Sterre Nette
International Advisor
SynTao

Anna-Sterre Nette has been working for SynTao since spring 2009 and heads the social responsible investment (SRI) team. The team produces ethical screening services and analysis with a specific focus on China to shareholders and investors. Nette contributes research and stakeholder engagement to ...Full Bio

Annabell Chartres
Associate Director for Sustainability and Climate Change
PricewaterhouseCoopers

Annabell is an associate director with PwC, based in Beijing. She is part of the Sustainability and Climate Change group in China, providing a range of sustainability and environmental related services to domestic and international clients.

Within the sustainability and climate change ...Full Bio