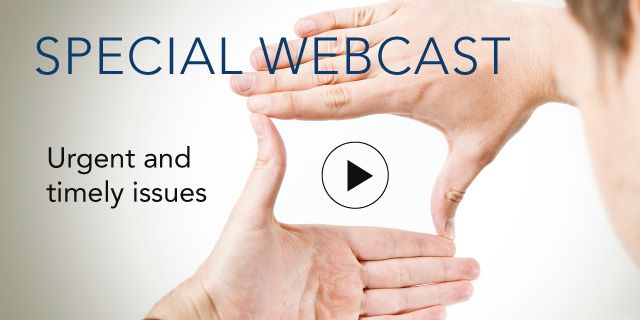 How the region's talent landscape could transform through wage growth and labor market reforms

08 February, 2018 | (01 hr)
Sign In to access this Webcast
Should we expect wage growth anytime soon? Why is unemployment still towering in Europe, while companies lament not being able to find the right talent for their vacancies? Is the labor market reform currently debated in France a good example for other countries?
Join us to get a better understanding of how the major changes happening in the European labor markets could change your future recruitment and retention strategy.
Key Takeaways:
What will happen with wage growth in Europe?
What can we expect from the labor market reform in France?
Which European countries will offer the future talent pools?
Speakers
Lena Hagman
Chief Economist
Almega

Since May 2008, Lena Hagman has worked as Chief economist for Almega, the largest employer's organization for service companies in Sweden. Almega has about 11 000 member companies, coming from about 60 different service industries.

As Chief economist for Almega, Lena has the re...Full Bio

Gad Levanon, PhD
Vice President, Labor Markets
The Conference Board

Gad Levanon is Vice President, Labor Markets for The Conference Board, where he oversees the labor market, US forecasting, and Help Wanted OnLine© programs. His research focuses on trends in US and global labor markets, the US economy, and forecasting using economic ind...Full Bio

Frank Steemers
Economist
The Conference Board

Frank Steemers is an Economist at The Conference Board and his expertise is primarily in the analysis of the labor market in the US and other mature economies. Based in New York, he conducts statistical and descriptive analyses and contributes to labor market whitepapers, blogs, webcasts, and med...Full Bio

Ilaria Maselli (Moderator)
Senior Economist
The Conference Board

Ilaria Maselli has been the senior economist for Europe at The Conference Board since March 2016. Maselli monitors the monthly business cycle of the European economy and contributes analysis to The Conference Board Global Economic Outlook. She also contributes to in-dept...Full Bio