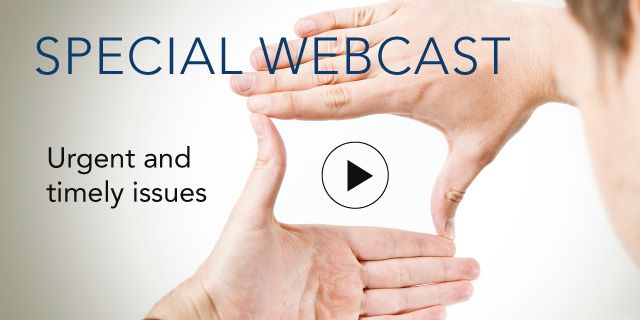 Advertising Under Pressure

26 September, 2018 | (01 hr)
Sign In to access this Webcast
In a world in which the consumer suffers from advertising fatigue and advertising blindness, Hugues Rey, CEO Havas Media Group BeLux, joins us to discuss how data and dynamic creations enable us to reach the right person at the right moment on the right channel.
Advertising is still a massive budget for corporations and concerns remain on the effectiveness of channels in a fast changing media world. How can companies switch from perceived irrelevant spending to a tangible return on investement and better connect with their consumers in the process?
Key takeaways around the 3A's
Audience - From reach to audience, what are the ways to connect better with the consumer to deliver the relevant content?
Addressability - What is the future of the mass media and how to use it in a more accurate targeted approach?
Advertainment - How to develop specific and dynamic content that engage, educate and entertain the consumer?
Speakers
Hugues Rey
CEO
Havas Media Group BeLux

CEO Havas Media Group BeLux (since December 2011).
Master in Business Management - Solvay Brussels School of Economics in 1992.
25 years of experience in communication agencies development through digital & data infusion (WPP/IPG/Havas) and active in digital marketi...Full Bio

Demet Tunç (Moderator)
Council Director, Customer Experience Council
The Conference Board

Demet Tunç leads the Customer Experience Council at The Conference Board and consults for Eric Salmon & Partners to support the firm in leadership advisory, strategic consultancy, organizational design and executive search on a global level.

Starting out as a brand manager at C...Full Bio