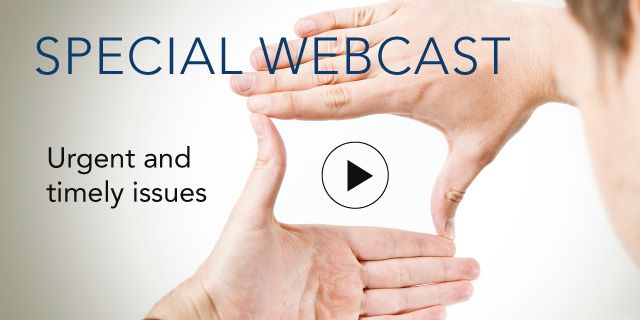 Is GDPR the Death Knell for Human Capital Analytics?

28 June, 2018 | (01 hr)
Sign In to access this Webcast
Many HR leaders are wondering whether the data protections under GDPR will tie their hands in human capital analytics (HCA). Is this the end of companies' new-found ability to generate business insights from human capital data? Or can they find ways to both protect sensitive data and use it to generate valuable business insights?
Join our GDPR research team to hear more about:
Specific kinds of analyses that are, or are not, permissible under GDPR
How companies can "have their cake and eat it, too" when it comes to data protection and HCA
What's next for human capital analytics?
Speakers
Amy Ye
Researcher, Human Capital
The Conference Board

Amy Ye is a human capital researcher at The Conference Board. Her current research projects focus on employee engagement, leadership development, talent management, and strategic human resources. Amy worked as Human Resources/Organizational Development interns in healthcare and financial services...Full Bio

Mary B. Young, D.B.A.
Principal Researcher, Human Capital
The Conference Board

Dr. Mary Young leads The Conference Board's program of research on digital transformation's human capital impacts, big data and human capital analytics, and strategic workforce planning.

Mary is the author of more than 25 research publications from The Conference Boardin...Full Bio

Marion Devine (Moderator)
Senior Human Capital Researcher, Europe
The Conference Board

Marion Devine is Senior Researcher in Human Capital for Europe, based in TCB's Brussels office. Marion brings a European perspective to TCB's HC work and contributes across a broad spectrum of HC topics in support of the various HC Centers.

Marion brings a wealth of expe...Full Bio