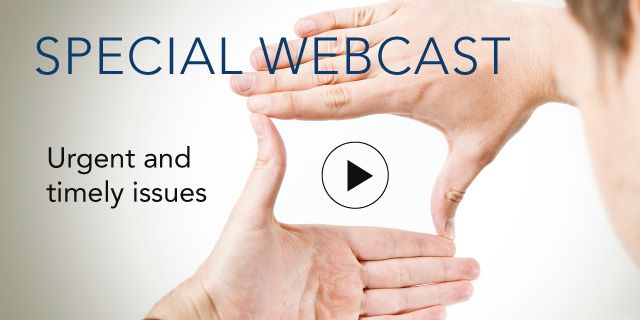 Supporting Transition to Post-Retirement Careers

08 October, 2014 | (01 hr)
Sign In to access this Webcast
The surge of skilled and still-active retirees heading for the door in corporate America over the next 20 years will be the biggest new source of untapped talent since women began joining the workforce during the 1970s. Most older workers say they would like to continue working in some capacity.
This trend of retirees pursuing "second act" careers presents a compelling opportunity for corporations and nonprofits facing a tight labor market over the next two decades. Learn how companies can support the transition of retirees to full- or part-time work through paid fellowships and other programs.
Who Should Attend: This webcast will be of interest to heads of community involvement and corporate social responsibility, HR, talent management and retirement executives, and heads of compensation and benefits.
Speakers
Jim Emerman
Executive Vice President
Encore.org

Jim Emerman is Executive Vice President of Encore.org, a think tank, program incubator and the hub of a network of organizations dedicated to engaging millions of baby boomers as a vital workforce for change. Through an inventive program portfolio, original research, strategic alliances, and the ...Full Bio

Julie Wirt
Global Retirement Design Manager
Intel

Julie Wirt is the Global Retirement Design Manager for Intel Corporation. In this role she brings nearly 20 years of experience in Compensation/Benefits and Finance to leading an organization responsible for the design and compliance of all of Intel's worldwide retirement programs.&nb...Full Bio

Meg Gottemoeller (Moderator)
Senior Fellow, Human Capital
The Conference Board

Meg Gottemoeller is a Senior Fellow, Human Capital at The Conference Board. In this role, Meg supports the Human Capital Practice which includes The Conference Board Human Capital Exchange™, research, conferences, webcasts and programs in a broad spectrum of h...Full Bio