A Rebuilding Year: In a slow-growth 2013, companies need to prepare for a new future.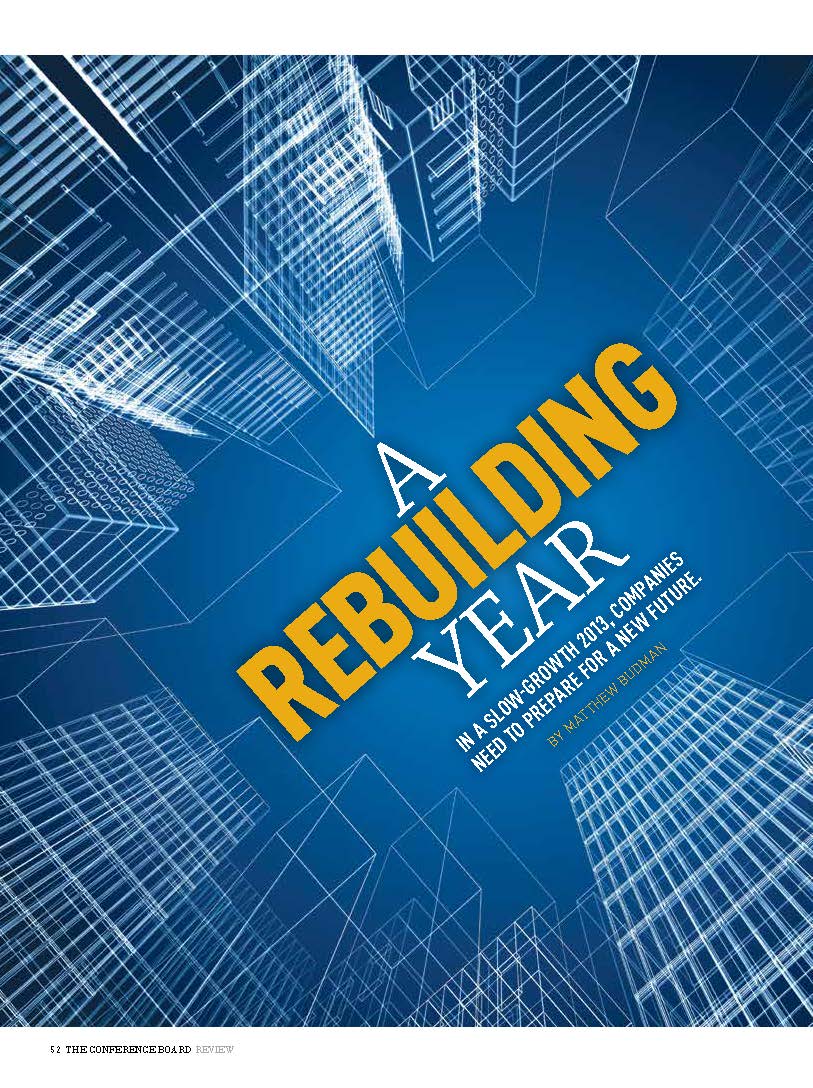 Publication Date:
January 2013
Bart van Ark, chief economist of The Conference Board, would love to be optimistic about the direction of the global economy. But he'd rather be right. When he looks at Europe (recession-weary and facing potential shocks to come), China, India, and Brazil (dramatically slowing), and the United States (still in political stalemate), he
sees a world having trouble getting back on track. That's not to say that van Ark is urging CEOs to remain cautious and conservative when it comes to investment and expansion—emerging economies' maturation in particular provides real opportunities for companies looking to offer a wider range of goods and services. A slow-growth economy truly can have an upside.