An Interactive Model of Innovation
A successful measurement framework captures the full scope of internal and external innovation interactions in a quantifiable way. A firm operates within a set of external forces which interact with each other and create a vibrant and complex innovation ecosystem. Within the firm, its culture, innovation strategy, organizational structure, and ties to the innovation ecosystem influence how it uses its innovation resources to create value. These internal factors may be roughly categorized as inputs, throughputs, and outputs.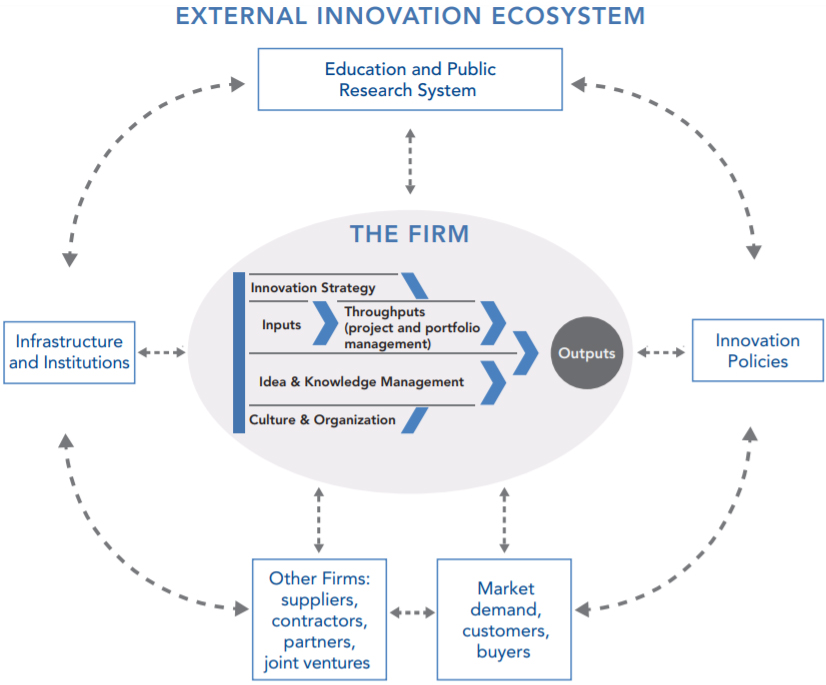 Support Our Work
Support our nonpartisan, nonprofit research and insights which help leaders address societal challenges.
Donate
FUTURE OF INNOVATION CONTENT
PRESS RELEASES & iN THE NEWS