Big Data Doesn't Mean 'Big Brother' (Implications for CHRO)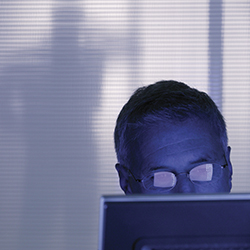 Publication Date:
May 2015
Next-generation human capital analytics enables HR leaders to make more targeted investments in their workforces, identify specific behaviors that drive performance, track employee engagement in real time, monitor reactions to change initiatives, and tailor training and development to identified needs. Even companies that aren't ready for these new data sources may be able to squeeze fresh insights from "old" data using innovative analytic tools.
Explore our full portfolio of thought leadership on Big Data and Human Capital Analytics here.
Support Our Work
Support our nonpartisan, nonprofit research and insights which help leaders address societal challenges.
Donate