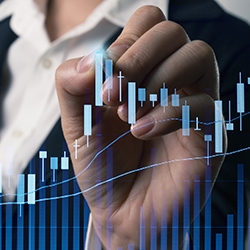 Workforce Analytics Institute™ Councils
Helping organizations in Asia accelerate their adoption of workforce analytics
Council Program
Unlocking the power of peer learning and networking through the WAI council program
The WAI council program brings together HR and business leaders to focus on how to apply analytics in the context of business and to explore the broader perspective and specific knowledge gained from a confidential peer dialogue. Each council group convenes twice a year over two days, facilitating the shared experiences and enduring relationships that lead to a deeper region-wide understanding. Entry to the council program is included in membership of the WAI and affords:
Trusted peer groups: entry to a select community of executives from a broad array of industries, functions and regions
Problem solving: your issue becomes the agenda item in our peer-assist process, helping you to find a practical, actionable solution
Multi-function learning: work with others from related or distinct functions and geographies to bring a wealth of added perspective
Virtual communities: the learning continues beyond face-to-face meetings with online forums and virtual programming
Council Touchstones™: confidential online surveys to help address critical business situations
Benchmarking: with other organizations
Private briefings: from the WAI experts team
Council Program Membership
For information on membership in The Workforce Analytics Institute Councils, please use the contact form below. Or contact Brendan Moran of The Conference Board directly at brendan.moran@conference-board.org or +65 6645 4695.