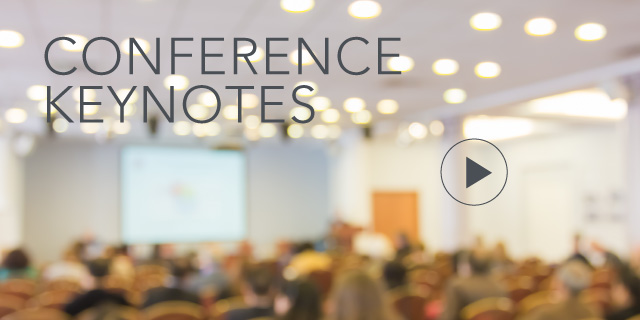 Experience highlights of our conferences and join in live Q&A on the issues they explore
Webcasts On Demand
January 19, 2017 11:00 AM ET [11:00] (New York)

Top talent leaders and research experts discuss how to accelerate talent identification and development, change the leadership lineup to effectively achieve your company's strategic objectives, and ensure your executives are ready to take on C-suite roles when the opportunity arises. HRCI and SHRM credit available.
December 13, 2016 12:00 PM ET [12:00] (New York)

Join this webcast to hear specific case examples and lessons learned from expert practitioners at IBM, PwC, and DuPont and discover tools and methodologies you can implement to get started with digital due diligence. CPE, HRCI, and SHRM credit available
July 13, 2015 03:00 PM ET [15:00] (New York)

Linda Parker Hudson, who recently retired as the CEO and president of BAE Systems, Inc. and serves on a number of company boards, will share her view of the importance of a senior leader's role in succession management in the context of today's realities.
June 30, 2015 11:00 AM ET [11:00] (New York)

Learn strategies to develop a high-potential program that identifies, evaluates, and develops a sustainable slate of candidates all the way down the leadership pipeline to support business strategy. HRCI credit available.
June 30, 2015 07:00 AM ET [07:00] (New York)

Based on years of research conducted by her firm, leading communications coach and best-selling author Suzanne Bates will reveal a new, breakthrough model that clarifies the 15 indisputable qualities of executive presence.
June 16, 2015 11:00 AM ET [11:00] (New York)

This webcast will provide an overview of IBM, its strategy, and the markets it competes in, as well as an exploration of its philosophy and approaches to design organizations positioned to take advantage of market opportunities.
May 20, 2015 03:00 PM

Join this webinar to discuss what you need to know to set up a HR analytics function, what you should be measuring, how to determine whether you are measuring the right things in the organization and finally, an understanding that it all starts with the "process".
May 18, 2015 03:00 PM

Hear how The Brink's Company, a $3.8 billion global leader in the secure logistics and solutions industry, is transforming culture and reigniting growth with a strategic approach to the assessment, development, and management of its "Top 200" leaders.