Impact of COVID-19 on consumer expectations varies by US Region, but pessimism spreading fast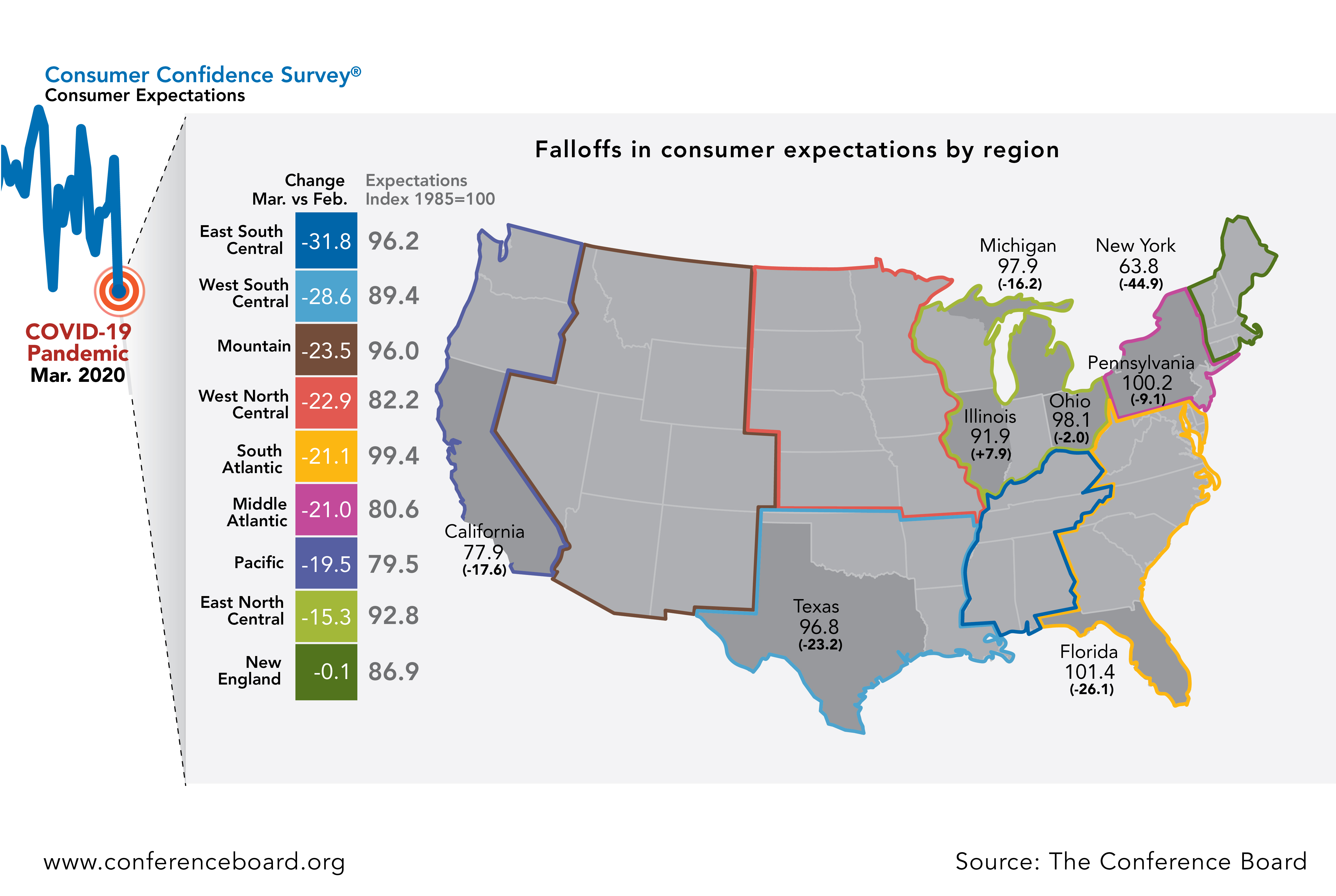 The Expectations Index, part of The Conference Board Consumer Confidence Survey®, measures consumer expectations in the US over the next six months. This March, the Expectations Index suffered one of its largest one-month drops in 50 years. The degree of pessimism, however, varies widely by region. Pessimism was most pronounced in the Middle Atlantic and Pacific regions. Both areas contain states that emerged as early COVID-19 hotspots, so it's no surprise falloffs in consumer expectations were the worst there. Greater pessimism was also expressed among consumers in the West South Central and East South Central regions. Both these areas are emerging as hotspots, and both have oil-producing sectors grappling with the fallout from the Russia-Saudi Arabia oil price war. There were a few bright spots, where consumers retained a degree of optimism. However, with the intensification of the COVID-19 in late March, we expect pessimism to blanket the entire nation in April.
PRESS RELEASES & iN THE NEWS
Our Experts
Thought leaders who provide trusted insights for navigating companies and the economy though COVID-19.