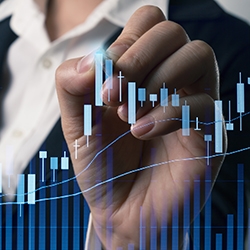 Workforce Analytics Institute Access to Experts
Helping organizations in Asia accelerate their adoption of workforce analytics
Our Experts
Executive Vice President, Knowledge Organization and Human Capital Practice Lead, The Conference Board
Rebecca Ray serves as the Executive Vice President, Knowledge Organization for The Conference Board with oversight of the research planning and dissemination process for all three practices areas (Corporate Leadership, Economy & Business Environment, and Human Capital) and is responsible for the research agenda which, in turn, drives much of the business planning process for The Conference Board. Rebecca is also the leader of the global human capital practice. Human capital research at The Conference Board focuses on human capital analytics, labor markets, workforce readiness, strategic workforce planning, talent management, diversity and inclusion, human resources, leadership development and employee engagement. She is the Executive Director of The Engagement Institute™, a research community of practice she created with Deloitte Consulting and Sirota/Mercer. Rebecca was previously a senior executive responsible, at various times, for talent acquisition, organizational learning, training, management and leadership development, employee engagement, performance management, executive assessment, coaching, organizational development, and succession planning at several marquis companies. She taught at Oxford and New York Universities and led a consulting practice for many years. Rebecca received her Ph.D. from New York University. She is the author of numerous articles and books, including her co-authored works, Measuring Leadership Development (McGraw-Hill, 2012); Measuring the Success of Leadership Development (ATD, 2014); and Measuring The Success of Employee Engagement (ATD, 2016).
Rebecca is a frequent speaker at professional and company sponsored conferences and business briefings around the world. She is often a guest in business media including Bloomberg TV (Hong Kong and Europe) and Bloomberg Radio, CNBC India, and her research, commentary, initiatives and the accomplishments of her various teams have been featured in the Financial Times, The Wall Street Journal, and South China Morning Post newspapers as well as in Harvard Business Review, Chief Learning Officer, Leadership Excellence, Training, CIO, Workforce Management, Human Resources, HR Magazine (Hong Kong), Chief Executive Officer, HR Magazine (UK), EMBA Magazine (Taiwan), People & Strategy (The Professional Journal of HRPS) and Talent Management.
Managing Director, Asia, The Conference Board

Nicholas Sutcliffe is the managing director of The Conference Board for Asia. He is responsible for the strategic development and growth of The Conference Board operations within the region and shares responsibility for enhancing the organization's stature and reputation as a relevant, objective, and ethical institution serving business and society.
Located in Singapore, Nicholas leads The Conference Board Human Capital research projects across the region. He has co-published research reports on leadership, talent development and human capital practice, with specific focus on India, China, and ASEAN.
Dion Groeneweg
Program Director, The Conference Board
Former Partner and HR Transformation & Workforce Planning Leader for Growth Markets, Mercer

Dion Groeneweg is the program director for The Workforce Analytics Institute council program.
He formerly led the Workforce Planning & Analytics Practice (including HR transformation) for Mercer's Talent Business in Asia., Africa, Middle East and Latin America. He is responsible for advising clients of their HR strategies, HR service delivery model, selection of HR technology and implementation of solutions to solve business issues. Since joining Mercer he has worked with Standard Chartered Bank, International SOS and Ericsson on HR Transformation, Technology and Workforce Analytics programs.
Before joining Mercer he was the CEO of the Cape Group Global, a leading Human Capital boutique consulting company in South East Asia and Australia. Dion has in-depth knowledge and experience in Talent Acquisition process analysis and design, Talent Acquisition systems selection, HRIS ERP systems and integrated talent management systems. He has guided numerous organizations in the Asia Pacific region in their transformation programs and selection of HR Systems
Before he founded the Cape Group Global, Dion was a partner at Deloitte. From 2001 to 2003, he held the position of Regional Director for Human Capital for the Asia-Pacific and Africa Region, where he was part of the regional management team. In this role, he was focused on building the Human Capital practice across the region.
Dion is a graduate of the University of Witwatersrand & University of Johannesburg in South Africa with a Honours degrees in Geology & Mineral Economics.