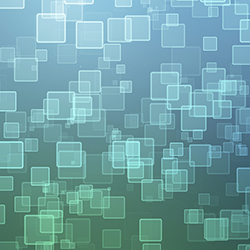 Activist Surveillance
In an exclusive offer to its members, The Conference Board, in collaboration with FactSet, provides a tool for public companies to stay abreast of shareholder activism, track AGM votes, and compare takeover defenses against peer groups.
Monitor Activist Investors
Use surveillance tools to monitor activist investors:
Be alerted when an activist in your companys stock ledger takes an ownership stake, increases its position or commences a new campaign.
Access detailed profiles of shareholders in the SharkWatch50, an index of the most prominent activist hedge funds.
Track 13D filings, proxy fights, exempt solicitations, press releases and letters sent by activists to management.
Gain insights on activist campaign types, tactics and outcomes.
Read about individual cases, and understand what it took for activists to settle or withdraw their demand.
Search activism cases by financial advisor, legal advisor, and proxy solicitor.
Track Shareholder Proposals and Key AGM Votes
Search among thousands of data points updated daily on AGMs and the proxy voting season, including:
Shareholder proposals
Management proposals
Say-on-pay votes
No-action letter requests
Annual meeting voting results
Benchmark Your Company's Takeover Defenses
Search charters, bylaws, and other organizational documents to generate a comprehensive takeover defense profile for a given company and compare it across a group of selected peers. Find out the rating of a companys defense profile. Profiles can include as many as 200 data items, such as:
Poison pill provisions, searchable by status, adoption date, last amended date, expiration date, flip-in type and trigger percentage.
Details on board structure and other defensive provisions, including board classification, supermajority requirements for mergers, and blank-check preferred stock.
Shareholder rights such as actions by written consent and the right to call special meetings.
General company details (SIC classification, business description, stock indexes, etc.)
Financial highlights and performance data.
Ownership data (including institutional and insider ownership).
Create Custom Reports and Presentations
Choose from more than 200 data items and create custom reports and presentations for analyst calls, fellow executives, and your company's board of directors. Aggregate and analyze information—even historically—based on stock index, business sector, market capitalization, or stock exchange.
Alternatively, choose from the library of ready-to-use presentations available in HTML, PDF, Excel, or Word format, and adapt them to your needs.
Receive Proxy Voting Analytics and Periodic Updates
Obtain free access to Proxy Voting Analytics, the 200+ page post-season publication released annually by The Conference Board in collaboration in FactSet. Receive periodic updates through the Proxy Voting Fact Sheet (published in March, May, and July of each year).
Sources
Source documents: 75,000
Data items: 200
Companies: Fortune 500, S&P 1500, Russell 3000, Dow Jones Industrials, NASDAQ 100 and IPOs from 1999 to present
Activist investors: More than 180 U.S. and non-U.S. funds
Defense profiles: More than 6,000 U.S.-incorporated public companies
Ownership data (including institutional and insider ownership).
Activist profiles: SharkWatch500
Historical coverage: Since 2001
Updated: Daily