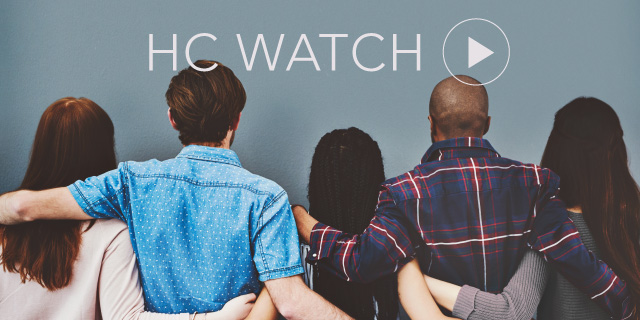 Frontline Challenges for HR: Confronting the Changing Nature of Work in an Era of Digital Transformation

17 October, 2018 | (01 hr)
Sign In to access this Webcast
The technology is ready, but are we?
Many HR organizations are framing questions, challenges, and opportunities based on outdated organizational models, instead of looking at future pardigms and new ways of doing business.
At our recent The Future of Work: The Strategic HR Joint Council Meeting, 250 C-suite and senior level executives discussed the most critical challenges they soon expect to face as they confront the evolutionary impact of digital transformation on business and how work gets done – and, in response, the need for a disruptive mindset in HR.
Join our expert panel of researchers and company leaders to learn more about:
HR's need for a comprehensive digital strategy of its own – one aligned with the organization's business strategy to achieve both the speed and scale that digital transformation requires;
The growing importance of adopting Agile Methodology and Design Thinking as essential elements of the HR function of the future; and
Why HR systems need to evolve to support collaboration and place value on work done in teams.
Who Should Attend: Practitioners and business professionals involved in preparing their organizations and workforces to thrive in a digital future.
Speakers
Michael Fontaine
National Managing Partner, Human Resources
KPMG LLP

Michael Fontaine is the National Managing Partner of Human Resources at KPMG LLP, where he leads HR operations and partners with the Vice Chair of HR to advance all aspects of the firm's people strategy. In this role, Mike has responsibility for the design and delivery of KPMG's workf...Full Bio

Geetanjali Gamel
Head of Global Workforce Analytics and Planning
Merck

Geetanjali Gamel is the Head of Global Workforce Analytics and Planning at Merck. In this role she is responsible for working directly with senior leadership on human capital strategy, planning and execution; measurement and prioritization of human capital investments; and elevating organizationa...Full Bio

Charles Mitchell (Moderator)
Executive Director, Knowledge Content & Quality
The Conference Board

Charles Mitchell, the executive director, knowledge content & quality at The Conference Board, is responsible for the development of member-generated content and ensuring the objectivity, independence, accuracy, and business relevance of the organization's research. In recent years he h...Full Bio