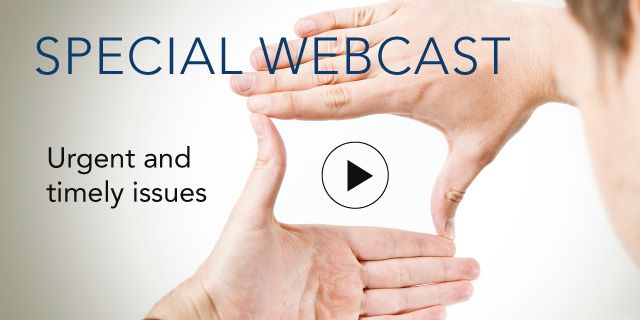 Executive Presence: What is it and how can it be developed?

20 May, 2019 | (01 hr)
Sign In to access this Webcast
We often hear the term "executive presence" when describing leaders. Yet, while most people think they "recognize it when they see it," few people can describe just what it is. And even fewer people can explain how to measure or develop it.
Join this webcast as we take a "deep dive" into the mystery surrounding executive presence and explore the following questions:
How can executive presence be recognized and measured?
How can leaders develop their executive presence?
How does developing executive presence affect leadership effectiveness and, in turn, the effectiveness of the organization as a whole?
Who Should Attend: HR practitioners, leadership development professionals, and senior executives or business leaders from both for- and non-profit companies.
Speakers
Suzanne Bates
Chief Executive Officer
Bates Communications, Inc.

Suzanne Bates is the CEO of Bates Communications, a firm founded in 2000 with a mission today to help leaders influence the world. The firm is distinguished in the field of leadership development for its ground breaking research and practical approach to helping leaders make an impact.
Full Bio

Neal Kulick (Moderator)
Institute Director
The Conference Board

Neal Kulick is a Program Director and Leader of the Talent Management Center. He is an experienced human resources executive and consultant focused on leadership succession, assessment, coaching and strategic workforce planning. In addition to his for-profit work, he spends a significa...Full Bio