VIRTUAL EVENT
Telling Your Sustainability Story Authentically and Effectively
JULY 15, 2021
Welcome
Companies of every size and industry around the globe face the growing challenge of telling their "sustainability story." What issues are truly important? How do you maintain consistency while ensuring your story addresses the interests of multiple stakeholders? Is the information provided not only accurate and reliable but also trusted? How can you deal with the ever-evolving landscape of sustainability regulations, reporting frameworks, and rating agencies – as well as the growing demands by business partners who have their own requests for sustainability-related information?

The Conference Board convened a working group involving over 300 executives from 150 companies over the span of 10 months to discuss these challenges and is preparing a report capturing the insights, guidance, and best practices from the working group sessions. In this webcast, we'll provide you with an advance look at the key findings in the first two topics of the report: determining what to include in your sustainability story and telling your story authentically and effectively. Join us again in December when we'll address stakeholder engagement, telling your sustainability story reliably, and dealing with regulations, reporting frameworks, and rating agencies.
In part one of this webcast series, you will:
Better understand the concept of materiality – and why the definition or standard you use to is so important and the implications it presents to different stakeholders
Learn how a materiality analysis can serve as both a tool for external reporting and as a tool for steering internal strategy
Learn how to engage stakeholders, especially employees, in authentically developing and conveying your sustainability story
Discover how the core tenets of Hollywood storytelling can be applied to help craft your sustainability story
Learn how companies can deliver both a focused sustainability narrative that serves customers, employees, and the general public, while also providing the additional data required by investors, business partners, regulators, and ESG rating firms.
Who should attend: Corporate directors, C-Suite executives, and leaders in sustainability, CSR, legal, finance, communications, marketing, government affairs, investors, and other stakeholders interested in sustainability.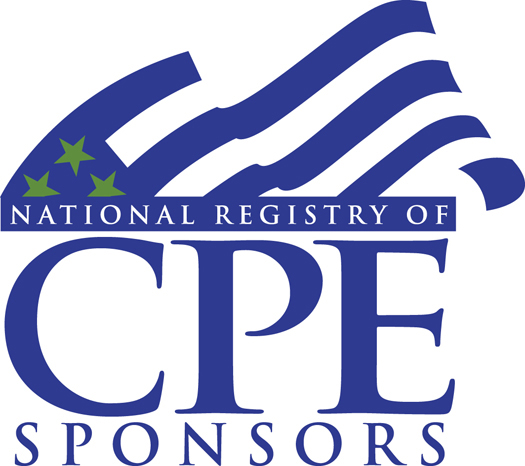 Earn 1 CPE credit
Specialized Knowledge
Requirements : Attendees must be logged on for the duration of the webcast, participate in all interactive polls, and request credits via the on-screen form. Delivery Method: Group-Internet Based; Program Level: Intermediate; Prerequisites: Bachelor's degree or higher, Advanced Preparation: None