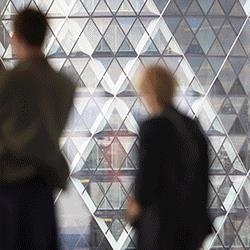 The Job of the Corporate Director- Perspectives of Academics
Friday, January 26, 2018
10:00AM - 2:00PM
New York, NY
Agenda
9:30-10:00. Registration & Networking Breakfast


10:00-10:10. Welcome, Framework for Discussion & Speaker Introductions
Douglas Chia, Executive Director, The Conference Board Governance Center
Prof. Eric Talley, Isidor and Seville Sulzbacher Professor of Law, Columbia Law School
10:10-11:00. Board Actions, including Failures
When should a board take action? How should the board prevent and respond to corporate crises?
Discussion Provocateur: Prof. Suraj Srinivasan, Philip J. Stromberg Professor of Business Administration, Harvard Business School
11:00-11:50. Director-Shareholder Engagement Expectations
How should directors be engaging with shareholders on matters related to the company's strategy, oversight and governance?
Discussion Provocateur: Prof. Jill Fisch, Perry Golkin Professor of Law; Co-Director, Institute for Law and Economics, University of Pennsylvania Law School
11:50-12:30. Networking Lunch
12:30-1:20. Board Composition, Structure and Knowledge Base
What are the expectations for board composition in today's economy? What knowledge base should directors have to fulfill their duties?
Discussion Provocateur: Prof. Annalisa Barrett, Clinical Professor of Finance, University of San Diego School of Business

1:20-2:10. Interaction with Management
How should directors be interacting with corporate management at the executive level and below?
Discussion Provocateur: Prof. John Coates, John F. Cogan, Jr. Professor of Law and Economics; Research Director, Center on the Legal Profession, Harvard Law School

2:10-2:15. Wrap-Up, Findings & Next Steps