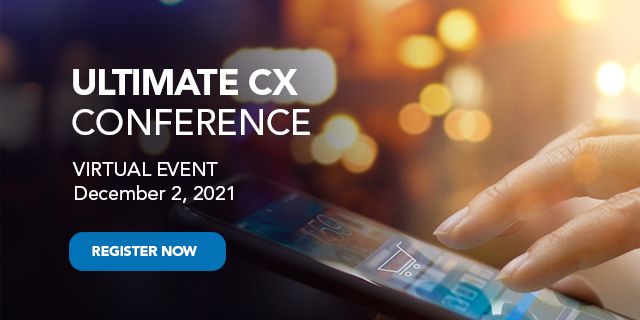 December 02, 2021
December 2, 2021 | ET
About This Conference
The pandemic required consumers to embrace a digital-first reality and brands have been required to digitize their operation while delivering exceptional digital experiences. With new customer expectations and concerns in this unpredictable landscape the need to integrate technology and talent to strengthen their brand and earn trust is more important than ever.
Our premier program is geared towards leaders who want to leverage technology and digital platforms to transform their customer experience and actively implement change to boost customer loyalty and retention. Speakers will discuss the wins, the misses, and the new normal – helping you discover the tools, strategies and technologies that work for your customers.
Topics of discussion will include:
Understanding changes in consumer behavior and expectations
Choosing new marketing and CX technologies
Customer needs, tech obstacles, emotions & thought process throughout every interaction and touch point
Delivering a personalized digital experience that also gives their customer control with that data used to drive it
Best practices in creating a digital presence with tech-savvy talent
Exploring ways to adapt the employee experience in the future of work and understanding how it will align with superb customer experience
Get Involved!
For marketing partnerships: melissa.mianulli@conferenceboard.org
For sponsorship opportunities: david.turchetti@tcb.org
For group registrations: ulei.kou@conferenceboard.org
This event is complimentary for The Conference Board members* and $495 for non-members. Register now to join us live or to watch later on-demand. Be sure to sign into your account to receive the member rate. Not sure if your organization is a member? Check here.
*This offer applies to Enterprise, Center, Global Advantage, and Council Members with approved tcb.org Member user IDs and passwords. This offer excludes Insight Members, Higher-Education Members, Experience to Lead programs, in-person events, and third-party hosted events.