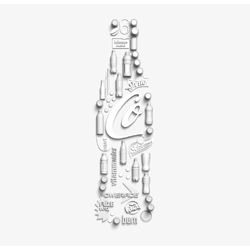 5th Annual Innovation Master Class
Design for Disruption: Structuring, Supporting and Testing Your Innovation Engine
03 - 04 October, 2017
Coca-Cola World Headquarters
Atlanta, GA
03 - 04 October, 2017
The 5th Annual 2017 Innovation Masterclass
Hosted by Coca-Cola
Optional Pre conference workshop October 2, 2017
Today we are all living and working "outside the box."
The question is, will your company drive the disruption or be driven be it?
Challenges You Might be Facing
Have you experienced anything recently that you couldn't have imagined a year ago – or six months ago? World-changing, reality-shifting disruptions shape our present and future. Will you and your company be creating those innovations, or simply reacting to them?
About the Conference
For the past four years, the Conference Board's sold-out Innovation Master Classes have inspired senior-level practitioners to develop truly new ideas, by exposing them to advanced discoveries, leadership strategies, and new processes and tools.
The fifth annual Innovation Master Class, hosted by Coca-Cola, will be a true a class of masters, with presentations from Fortune 1000 firms and other experts, small group workshops, and the kind of networking that can super-charge your innovation capabilities.
Join the Masterclass and gain opportunities to:
Explore the shift in innovation from the closed to open sourced innovation, crowdsourcing, and sharing economy models in which speed and execution prevail over control and ownership;
Develop, enhance and apply your ideation and Design Thinking skills in interactive workshops creating real-world solutions to further a social good;
Gain insights from on-the-ground case studies of build/buy/partner/invest and other structural models for innovation;
Hear the CFO perspective on balancing core, adjacent and transformative innovation efforts;
Understand megatrends in technology, demographics, and the environment, among others, that will set the stage for future opportunities;
Take back new ideas on maintaining a culture of innovation across your organization, and the value of diversity and inclusion as innovation drivers.
Confirmed Speakers to date include:
Alan Boehme, Global Chief Technology Officer, Chief Innovation Officer & Chief Architect, The Coca-Cola Company
James Sommerville, Vice President, Global Design, The Coca-Cola Company
Chris Hellmann, Global VP and GM, Coca-Cola Freestyle Division, The Coca-Cola Company
Alan Gershenhorn, Executive Vice President, Chief Commercial Officer, UPS
Eli Rosner, SVP and Chief Technology Officer, NCR
Sarah Iselin, Chief Strategy Officer, GuideWell
Robert Kolodgy, CFO, Blue Cross Blue Shield Association
David Stafford, Executive Vice President for Personnel and CHRO, Michelin North America
Thomas Thurston, Founder, Growth Sciences and Managing, Director, WR Hambrecht Ventures
Gladys Rosa-Mendoza, Director of Innovation, CertainTeed Corporation(Saint-Gobain S.A.)
Who Should Attend
This conference is designed exclusively for senior executives charged with delivering innovation within their discipline, business unit or across multiple disciplines. Expected titles include:
Vice Presidents, Directors, Managers and Leaders of:
Innovation
Marketing
Engineering
R & D
Product Development
Technology
Research
Business Development/ New Business Development
Design/Design Thinking
Also of interest to:
HR Executives
Learning and Training Development
Three Things to Do Now
1. Register
Register early and save $400. Offer ends July 8, 2017.
2. Save The Date
Block off your calendar for October 3-4, 2017 at the World of Coca-Cola in Atlanta, GA
3. Get involved!
If you would like to get involved in the 2017 conference, please contact us.
Speaking Opportunities: Marybeth Reidy, marybeth.reidy@conferenceboard.org
Sponsorship Opportunities: Michael Felden, michael.felden@conferenceboard.org
Media Partner Opportunities: Allison Nilsen, allison.nilsen@conferenceboard.org