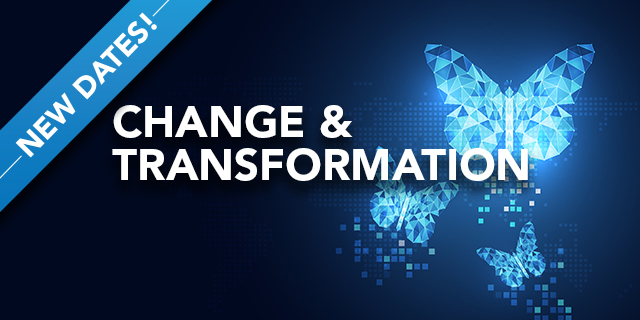 October 14, 2020
UPDATE: In light of the latest developments and public health recommendations on the novel coronavirus, we have decided to reschedule this seminr to October 14, 2020. We join a long list of other institutions that are rescheduling events to protect the health and safety of attendees and to support the wider public effort to slow the spread of the virus through social distancing.

If you are already registered, your conference registration will automatically be transferred to the new dates; if you have a conflict with the new dates or any questions, please contact Brian Teagle at brian.teagle@conference-board.org.
Designing Organizations for Differentiation and Transformational Results
Join top organization design and transformation leaders in a highly interactive full-day workshop to review the practices and tools of leading organizations. Dig into detailed case studies of practical organization redesigns. Be exposed to innovative frameworks to design and lead business model transformations that help organizations achieve marketplace leadership. Apply the concepts and frameworks to your own organization's transformation challenges.
Looking forward, the one certainty all organizations face is that the nature of customers interactions, solutions delivery, and value creation will require new approaches, tools and leadership capabilities. This workshop will provide hands-on interaction with innovative and proven tools to design and lead business model change and participants will take back new strategies for designing and implementing organizational change that enhances organization differentiation, resilience and agility.
Featured Speakers Include:
Reed Deshler, Principal, AlignOrg Solutions
Ken Thompson, Principal, AlignOrg Solutions
Biren Fondekar, Chief Transformation Officer, NetApp

Topics to be discussed:
Designing for New Business Models
Case Study: Unlocking New Value
Gaining Alignment around Transformation
Putting Alignment Tools to Work
What Makes an Effective Alignment Leader