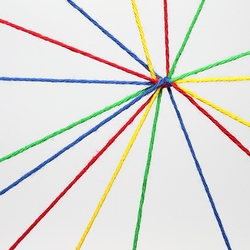 Members of The Conference Board Task Force on Corporate/Investor Engagement
From accounting scandals to the global financial crisis, events of the past decade have damaged the reputation of business, contributing to a public distrust of business in general. In February 2013, The Conference Board Governance Center formed a task force on corporate/ investor engagement to bring together directors of public companies and investors to find solutions to help create a stronger corporate governance system through effective engagement. The task force examined the facts, the issues, and the policy implications of the current state of US corporate governance, with the objective of addressing the following questions:
What is the optimal balance in the relative roles of management, directors, and investors in the governance of public corporations?

What are the gaps between the optimally balanced system and the current system?

How should boards and investors engage with one another to lead to an optimally balanced system?
Task Force Members
Simon Lorne
Vice Chairman and Chief Legal Officer
Millennium Partners, LP
Read Bio

Patricia Russo
Read Bio

Christian Campbell
Senior Vice President, General Counsel, Secretary and Chief Franchise Policy Officer
Yum! Brands, Inc.
Read Bio

Charles M. Elson
Edgar S. Woolard, Jr. Chair in Corporate Governance
University of Delaware's Lerner College of Business & Economics
elson@lerner.udel.edu
Read Bio

Peggy Foran
Chief Governance Officer, Vice President and Corporate Secretary
Prudential Financial, Inc.
Read Bio

Fred Hassan
Managing Director & Partner
Warburg Pincus, LLC
fred.hassan@caretgroup.com
Read Bio

R. William Ide, III
Program Director
The Conference Board
R.William.IdeIII@conferenceboard.org
Read Bio

Lord Charles David Powell of Bayswater KCMG
Crossbench Member, House of Lords
Parliament of the United Kingdom
Read Bio

Steven Reinemund
Dean of Business; Professor of Leadership and Strategy
Wake Forest University
Read Bio

Paula Rosput Reynolds
President and Chief Executive Officer
PreferWest, LLC
Read Bio

Brian Rogers
Chairman & Chief Investment Officer
T. Rowe Price Group, Inc.
Read Bio

Ralph Whitworth
Founder, Principal, and Investment Committee member
Relational Investors LLC
Read Bio