"Simplicity is the ultimate sophistication." ~ Leonardo da Vinci
In my experience, and numerous studies confirm, most companies are struggling with questions regarding where to begin the HCA journey. Here's some background for that observation, along with one solution to that struggle.
Late last year, the Philadelphia Society for People & Strategy (PSPS) launched the Human Capital Analytics Forum. The purpose of the HCA Forum was to:
Provide a setting for interaction for those involved in the human capital analytics field, including practitioners, academics, and providers of products and services
Allow these attendees to share experiences, case studies, and research in the field of human capital analytics.
Advance the current thinking, body of knowledge, and state of the art in the human capital analytics field.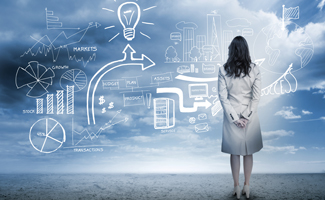 At the conclusion of the launch event, a CHRO of a $10 billion global manufacturing company shared that the time had arrived when her company should be doing something in the HCA area, but she had no idea where to begin. Point noted!
Based on this understanding, I, along with my colleague, Mike Guglielmo of Genesis HealthCare, initiated the HCA program, Where to Begin the Human Capital –Analytics Journey where we facilitated a discussion with the one hundred or so attendees and asked them the following questions:
To what extent should the business strategy of our organization influence where we begin the journey?
What priority should we place on what can be produced v. what should be produced? (scale of 1 to 5)
Should we establish an Analytics/Planning COE function on human capital analytics?
At what point in the HCA journey should we consider hiring highly skilled quants (data scientists)?
Notwithstanding the sophisticated workforce analytics work being done by some organizations, most companies are still struggling with defining an effective and efficient path forward. In an earlier blog posted on the Human Capital Exchange, Creating Order Where Chaos Reigns, I described a comprehensive, cohesive approach that a company can use to organize a human capital analytics initiative: Recurring Financial Results, Business Strategy Alignment, and Issue-Driven Situations. But following that template – the RBI method – requires companies to dedicate high-level resources to effectively execute its concepts.
Given all of the above, companies lacking sophisticated analytic resources and a substantial budget should consider embracing the K.I.S.S. Principal as they begin the HCA journey. That is, keep it simple, stupid. Here is how this is done:
Pick one dimension of the RBI model to start with (Recurring Financial Results, Business Strategy Alignment or Issue-Driven Situation).
On the human capital analytics continuum from reporting to prescriptive, start with reporting.
Select a data source that is both credible and readily available.
Calculate the metric or metrics, including historical time periods, if possible, to demonstrate a trend.
Segment the metric/s by business unit to compare results. Internal homogeneous comparisons are the most credible. By their nature, over time, they are naturally occurring experiments.
Analyze the results, develop observations, and then tell a story.
Following this path will help HR show the value of human capital analytics and gain the support they need to take-on more robust human capital analytics initiatives.
View our complete listing of Human Capital Analytics blogs.