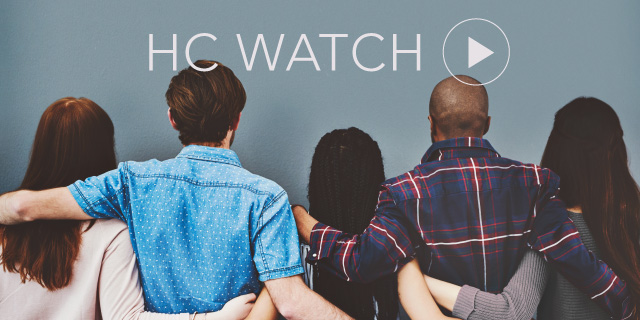 What are some of the top challenges C-Suite executives are concerned with in 2018?

17 January, 2018 | (01 hr)
Sign In to access this Webcast
From this year's annual survey, we know that the impact of the New Digital Economy is clearly being felt in the daily processes and practices of organizations, workplace structures and business models, customer interactions, and the quest for tech-savvy talent.
The questions every organization needs to address: How is our organization reinventing itself for the digital age? How is our organization responding to the challenges of digital transformation in such areas as resource allocation and investment decisions, managing key talent, and creating a new culture and innovative business models?
Join our research authors for this interactive program and learn:
Eight key insights from the 2018 C-Suite Challenge survey;
The top hot-button issues for 2018; and
How C-Suite leaders around the world differ and are similar in how they view the challenges, concerns, strategies, and realities of the business and organization environments.
Who Should Attend: Senior and middle management leaders with responsibilities for human resources, learning & development, diversity & inclusion, talent management, organizational development, employee engagement, human capital analytics
Speakers
Michelle Kan
Associate Director, Knowledge Organization
The Conference Board

Michelle Kan is associate director, knowledge organization at The Conference Board. She is responsible for coordinating the cross-practice enterprise-wide Key Business Issue (KBI) research program by working internally with research, marketing, communications, publishing, and business development...Full Bio

Charles Mitchell
Executive Director, Knowledge Content & Quality
The Conference Board

Charles Mitchell, the executive director, knowledge content & quality at The Conference Board, is responsible for the development of member-generated content and ensuring the objectivity, independence, accuracy, and business relevance of the organization's research. In recent years he h...Full Bio

Rebecca L. Ray, PhD (Moderator)
Executive Vice President, Human Capital
The Conference Board

Rebecca Ray is the Executive Vice President, Human Capital, at The Conference Board. She leads the US Human Capital Center and is responsible for member engagement and retention as well as the overall quality and continuing integration of all research and offerings across the human capital spectr...Full Bio