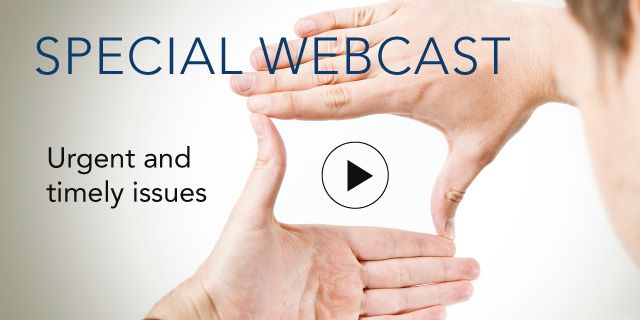 Work of the Future—Myths, Reality, and Proactivity

10 May, 2019
Sign In to access this Webcast
How we can actively shape the future as we want and need it to be, from the perspectives of industry, education, government, and society? How will the relationships between human and machine develop? And how do we broaden, rather than narrow, the diversity of skills, cognitive types, and lifestyles that will contribute to a more creative workforce?
At a recent international meeting at BT headquarters in London, global experts joined together to address these questions.
Join this webcast to hear from the Chief Researcher—Systems Science, BT Research & Innovation, who will share his insights and takeaways from this important event and further explore:
What is AI and what impact might

it

have on the workplace and our lives as it becomes more sophisticated and widespread?
What responsibility do business, political, and other institutional leaders have to ensure the benefits of AI adoption are used to create a more inclusive society?
What are the practical steps organizations, and especially HR leaders, can take to mitigate the risks that AI can

engender

?
Who Should Attend: Both business and HR leaders, along with individuals interested in the impact of AI on the workplace of the future
Speakers
Stephen Cassidy
Chief Researcher, Systems Science, BT Research & Innovation
BT

Stephen Cassidy leads BT's research on the transformation of organisations in the future. This multi-disciplinary programme combines technological research and ethnographic studies to optimise the human-machine relationship and key behaviours of the organisation as a whole. Research into AI...Full Bio

Stela Lupushor (Moderator)
Senior Fellow, Human Capital; Program Director, Strategic Workforce Planning Council, and Strategic HRBP Council

Stela Lupushor is a Senior Fellow in Human Capital and Program Director for The Conference Board's Strategic Workforce Planning Council, and Strategic HRBP Council, facilitating conversations with Fortune 500 corporation members about building new, global workforce strategies to deliver busi...Full Bio