US businesses face historic difficulty finding qualified workers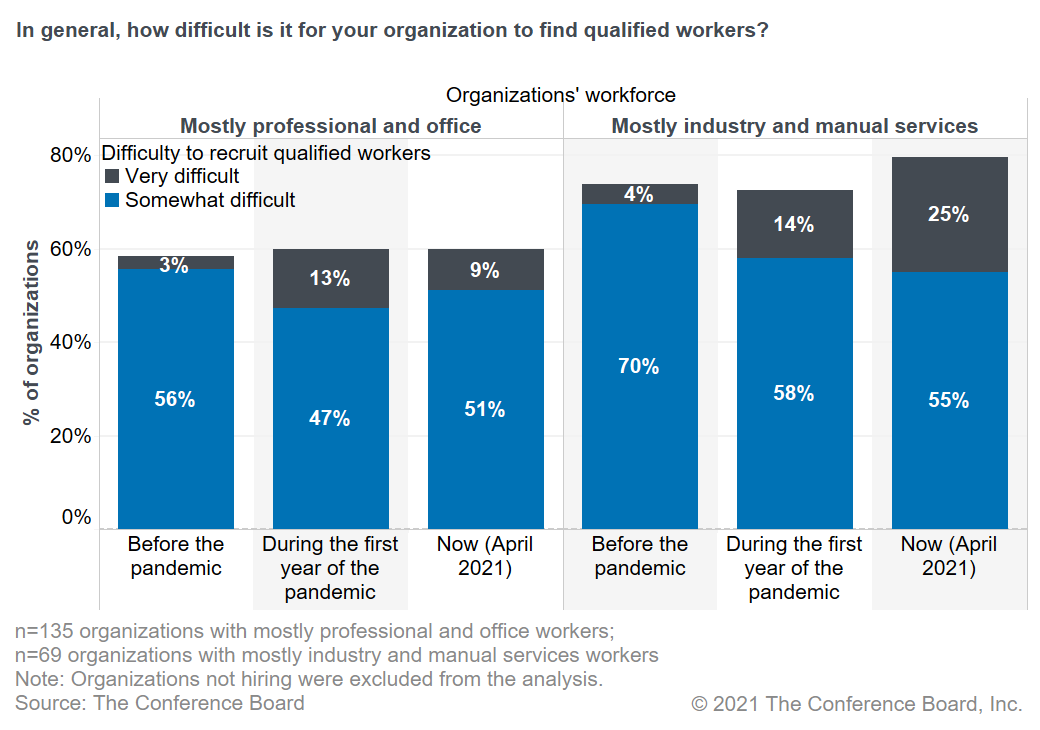 Attracting qualified workers is a growing challenge, according to a new survey from The Conference Board. Industry and manual services workers are an especially hot commodity, with 80 percent of organizations that hire such workers reporting that it is somewhat or very difficult to find qualified employees, up from 74 percent before the pandemic. And 49 percent of industry and manual services organizations report that it is somewhat or very difficult to retain workers, up from 30 percent before the pandemic.
"Before the pandemic, industry and manual services workers were high in demand and short in supply. As the economy reopens, this trend is resurfacing—and fast," says Frank Steemers, Senior Economist at The Conference Board. "This poses a growing challenge to companies that are looking to attract and retain this cohort of the US workforce. On the flip side, it bodes well for the workers themselves, accelerating wage growth and offering more employment opportunities."
For more findings from this research, read: The Reimagined Workplace a Year Later: Human Capital Responses to the COVID-19 Pandemic
PRESS RELEASES & iN THE NEWS
Our Experts
Thought leaders who provide trusted insights for navigating companies and the economy though COVID-19.