The Gulf region and oil dependence: what's ahead for the next decade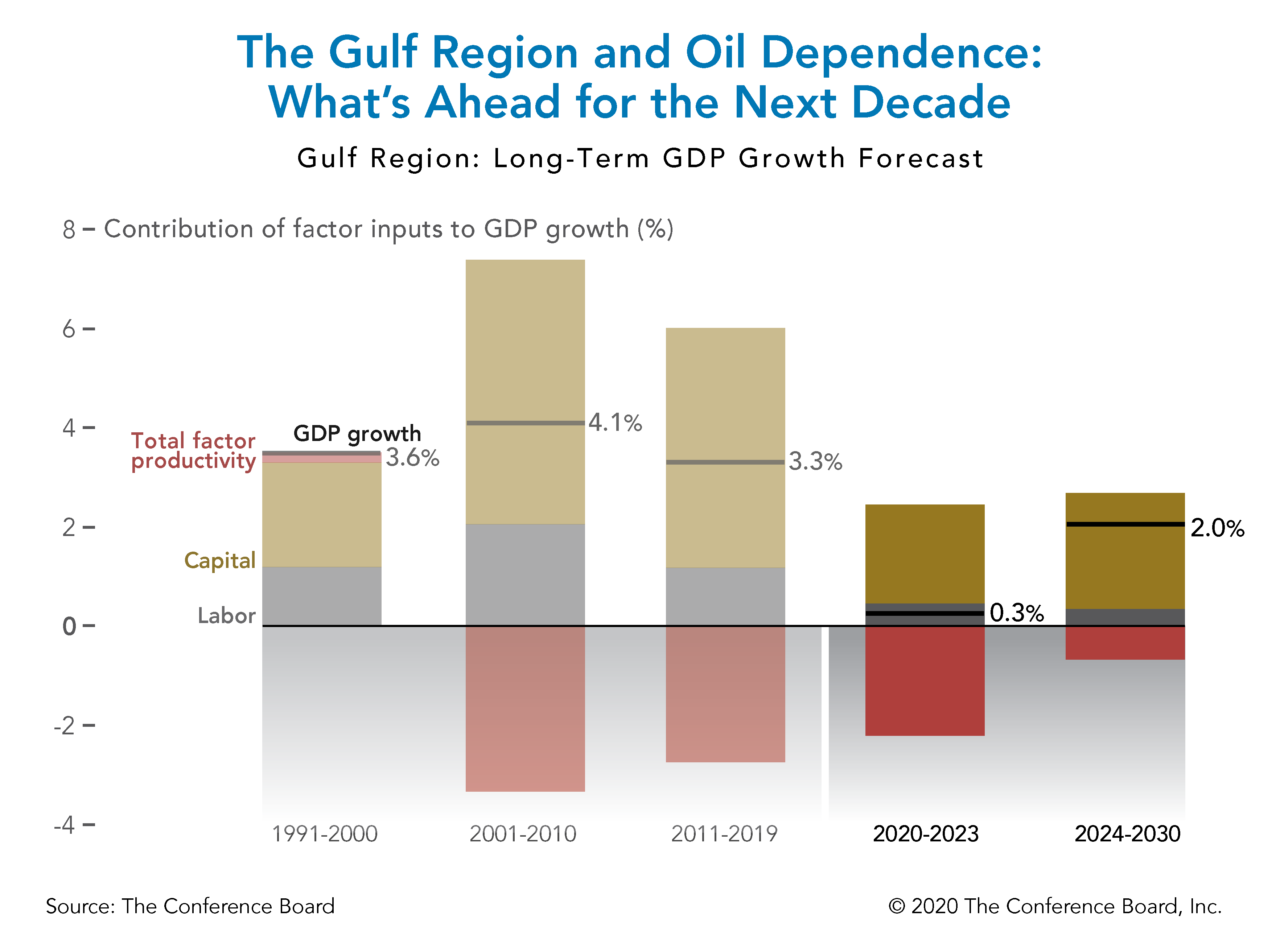 The dual shock of the COVID-19 pandemic and the collapse of oil demand and prices will result in a 5 percent contraction in the Gulf Region's GDP for 2020. However, The Conference Board expects the region's economies to rebound and yield an average annual growth rate of 0.3 percent for the period from 2020 to 2023. Apart from the events of 2020, this short-term outlook is also influenced by high fiscal deficits and increasing debt levels, reform efforts, the nationalization of labor, and continuous support to the private sector.
Prospects for longer-term growth are contingent on the success of diversification efforts away from oil. However, the traditional policies of Gulf governments tend to stream oil revenues back into the economy through project awards to boost consumer demand. To boost further growth, these policies must be balanced with reforms and investment in diversification. With this tendency toward traditional policy in mind, The Conference Board projects that annual GDP growth in the region will average at 2.0 percent between 2024 and 2030.
For a more detailed assessment of the forces shaping the future of the Gulf economies, download our new report: GEO 2021 Gulf: Gulf Region at a Familiar Crossroads - Oil Dependence or Diversification or stream our recent webcast Global Oil and the Gulf Region - What Lies Ahead?
PRESS RELEASES & iN THE NEWS
Our Experts
Thought leaders who provide trusted insights for navigating companies and the economy though COVID-19.