Reopening of economy stabilizes consumer confidence but concern remains about income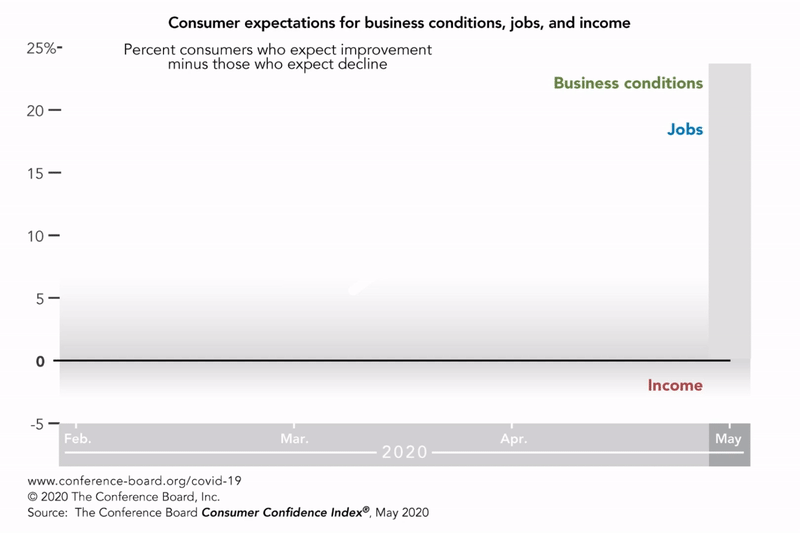 The Conference Board Consumer Confidence Index® shows that consumer sentiment in the United States stabilized in May following sharp declines in March and April. The Index now stands at 86.6 (1985=100), up from 85.7 in April. Part of the Index is based on the consumer outlook for business conditions, the labor market, and income over the next six months. The slight improvement in overall confidence was exclusively due to improved consumer sentiment about business conditions in their local area. Sentiment about job prospects stabilized in May, but a majority of consumers surveyed still expect job prospects to improve. However, a majority of consumers expect their income prospects to decline rather than improve. The last time we saw such pessimism regarding income was during the Great Recession. In sum, consumer spending is not likely to propel economic recovery in the months ahead.
PRESS RELEASES & iN THE NEWS
Our Experts
Thought leaders who provide trusted insights for navigating companies and the economy though COVID-19.